I've witnessed a myriad of political delusions in my lifetime: the Kennedy administration as Camelot; the Great Society; Jimmy Carter as the outsider who will redeem us from Vietnam and Watergate; high approval ratings for Bill Clinton despite all the scandals and gross immorality; the belief that Barack Obama is a great healer, uniter, and messiah. All of these, though, were delusions in the general public primarily.
What I'm seeing now—and finding it difficult to swallow—is the delusion on the conservative side of politics when it comes to Donald Trump. Normally clear-eyed commentators are throwing away all their practiced discernment in a foolish rush either to support Trump for the Republican nomination or at least to defend what he says and ignore his history.
It's truly dismaying to hear Rush Limbaugh, Sean Hannity, Mark Levin, and Ann Coulter—just to name a few—rally to Trump's side. Websites that I have relied upon for unfiltered information about the culture and politics are doing the same.
Is this the equivalent on the Right of the mania for Obama on the Left in 2008?
Donald Trump, in my view, is not presidential material. First, his character precludes giving him the respect that is due any president. His massive ego, far more evident than in any other candidate, should, in itself, be a disqualifier.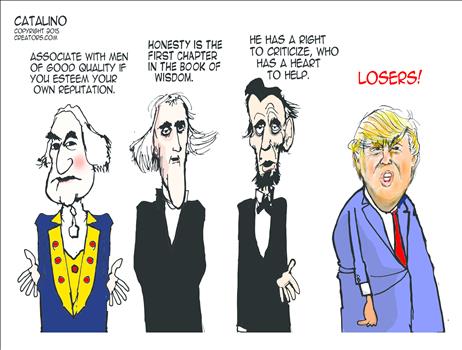 Those who have spent so much time criticizing the moral character of the Clintons and Obama are now trumpeting Trump? How sad.
Then there's his suspicious "conversion" to conservative beliefs, all, it seems, within the past few weeks as he decided to jump into the field as a Republican candidate. Has the collective memory of the conservative movement self-destructed?
For Trump, I get the feeling that winning the presidency is just another in a long line of trade deals.
Consider this post a plea for conservatives to regain their political acumen based on true limited government philosophy and Biblical principles of character. Return from the wilderness, please, and reestablish your reputations as trusted sources for sound reasoning.