One of my favorite Washington, DC, museums is the National Portrait Gallery. I'm the kind of historian who is more attracted to the study of individuals and their contributions than I am to tables, graphs, and statistics. The subjects of my books—Noah Webster, Ronald Reagan, Whittaker Chambers, C. S. Lewis, the congressmen who argued for Bill Clinton's impeachment—are testimonies to that historical bent.
Now I can add London's National Portrait Gallery to my favorites list. Since the focus of my studies is primarily American history, with Britain as a secondary interest, I appreciated the opportunity to take time in this museum to learn more about the key figures in British history.
What I learned here, as well as in a number of other historic sites during my two-week England stint, will enhance my teaching in courses such as American Colonial History, the American Revolution, and, of course, C. S. Lewis. I always want to increase my depth of understanding and pass that on to students.
Another place that I visited for the first time was the Victoria and Albert Museum.
The collection was eclectic, but it showcased a significant amount of medieval art.
Even the reproductions were rather impressive: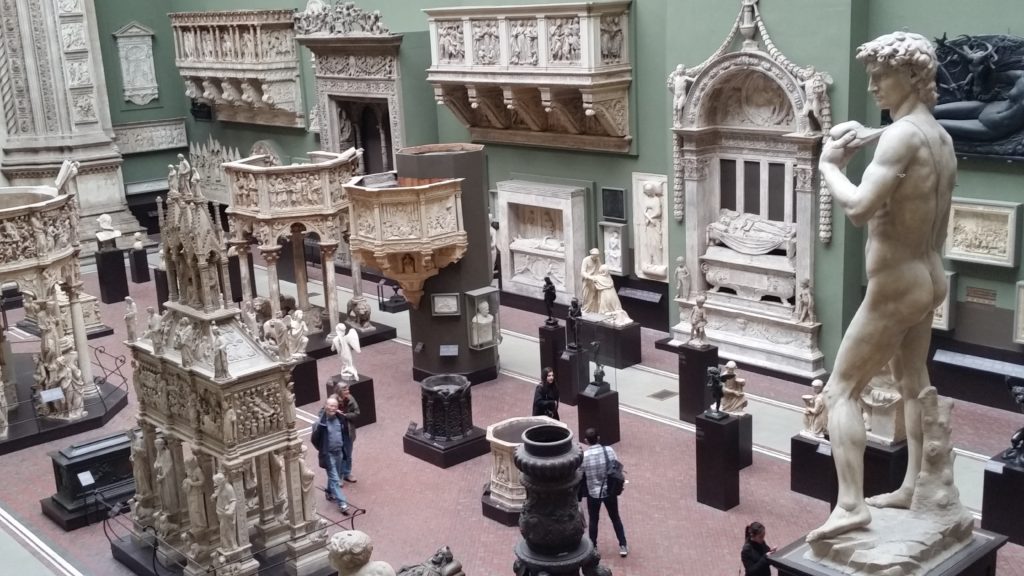 Might I add that it also had the best cafe/afternoon tea of any museum I saw? And the interior courtyard was picturesque as well: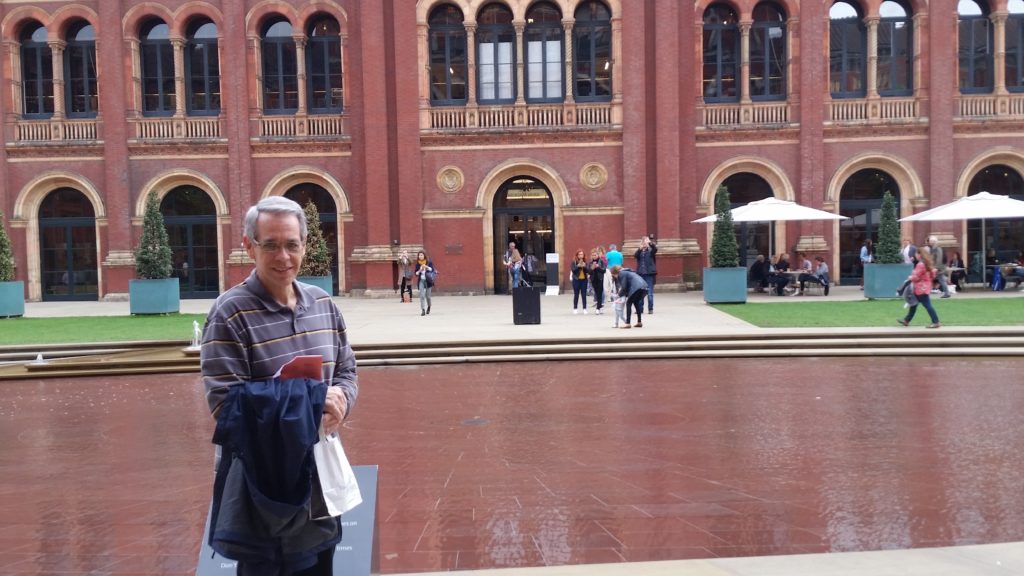 This trip marked my second time at the British Museum, but the first time hardly counted compared to this one. We were able to spend about four hours perusing its holdings.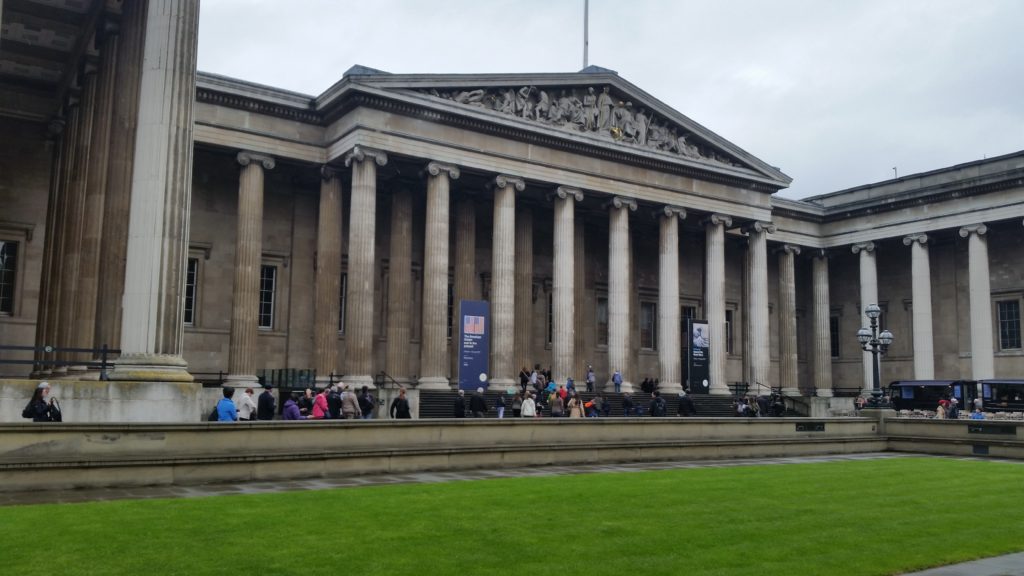 Unlike my last visit twenty years ago, there were long lines and a security tent one had to go through before entering. Yes, times have changed.
The main attraction for many is the famous Rosetta Stone, which with its Egyptian hieroglyphics at the top and Greek writing underneath, allowed scholars for the first time to translate hieroglyphics.
The crowd around the Rosetta Stone was so dense it took multiple attempts before I could get a decent photo, and even this one is not as good as I wanted.
The museum's Egyptian area is extensive: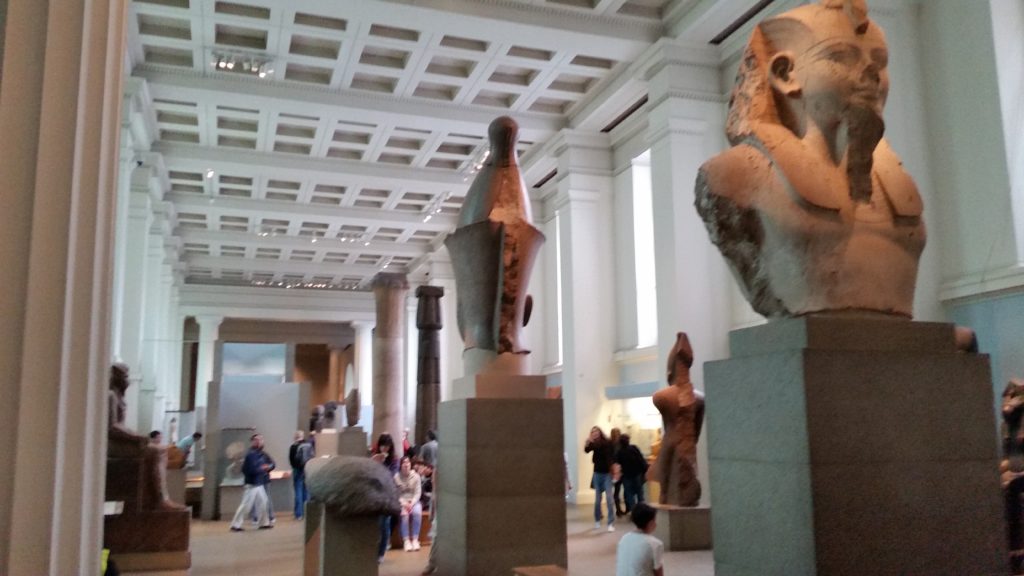 As is its Greek section, which now houses actual sections of the Athenian Parthenon that were falling into ruin: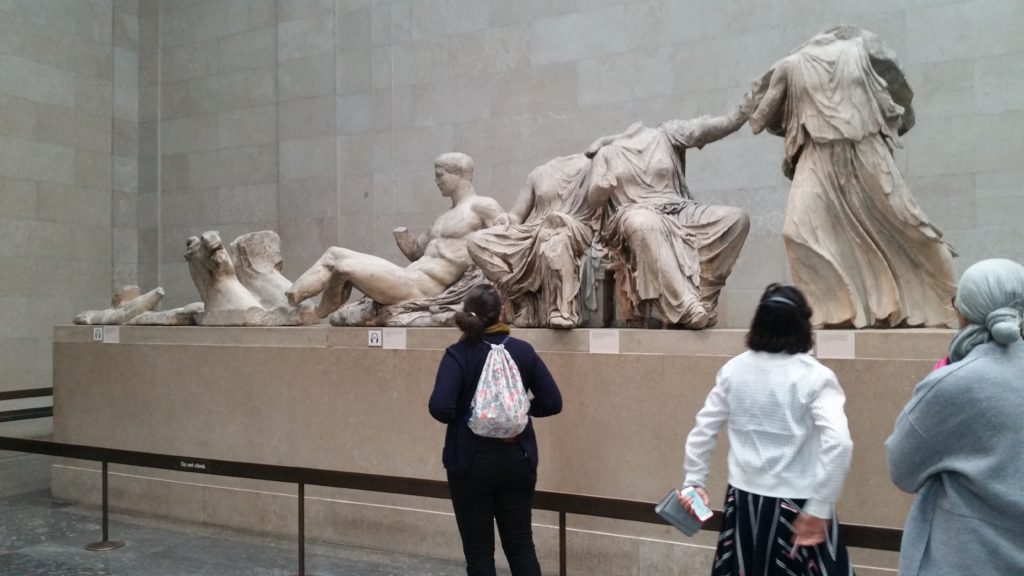 If you look closely, in little nooks and crannies, you might find a few philosophers along the way: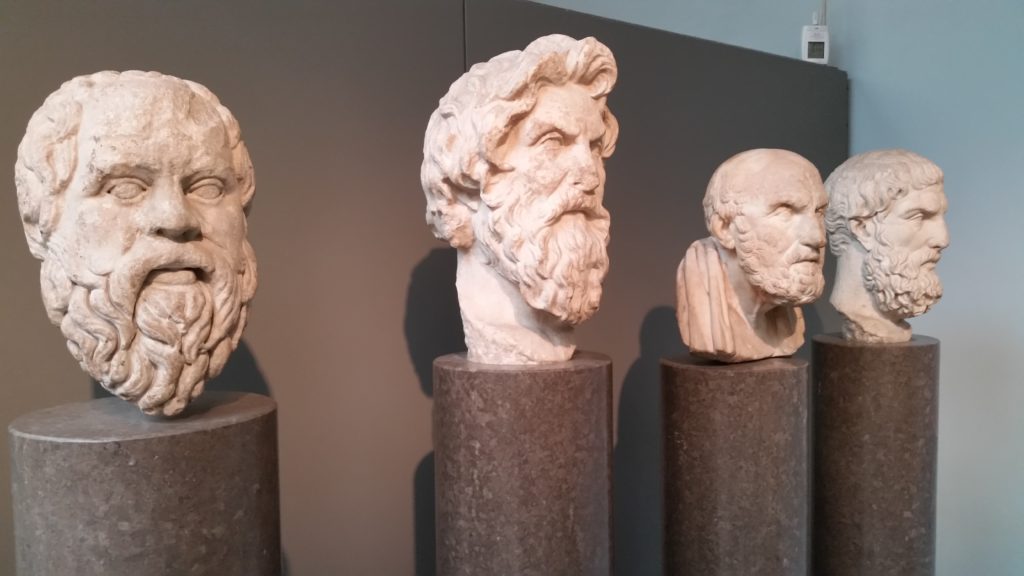 As with the historic sites I noted in yesterday's post, these museums were a historian's dream.
I'm now near the end of my series of posts about my England trip. There will be one more on Monday.