It's time to wrap up my tales from the England trip. I would like to do so by first acknowledging Dr. Linda Linzey, the English literature professor who organized it all and who was a personable and professional colleague with whom it was a delight to undertake this study abroad together.
Second, I want to note that all six young women who participated in this whirlwind tour of England were all that a professor could want—interested, inquisitive, and patient. Patience was a particularly positive trait exhibited by the three ladies in my car. I had helpful navigators (supplementing a sometimes strange GPS) who also kept me from getting too drowsy by engaging in good conversation (when they weren't napping).
So I'm going to make today's post a tribute to all of these women who didn't make me feel like the odd man out, even though I was. Here are some of our group shots (in chronological order).
First, as we were ready to enter Dover Castle:
At Canterbury, the obligatory telephone box photo:
A favorite of the three who graced my car:
Another obligatory picture for all UK visitors, albeit less serious than usual: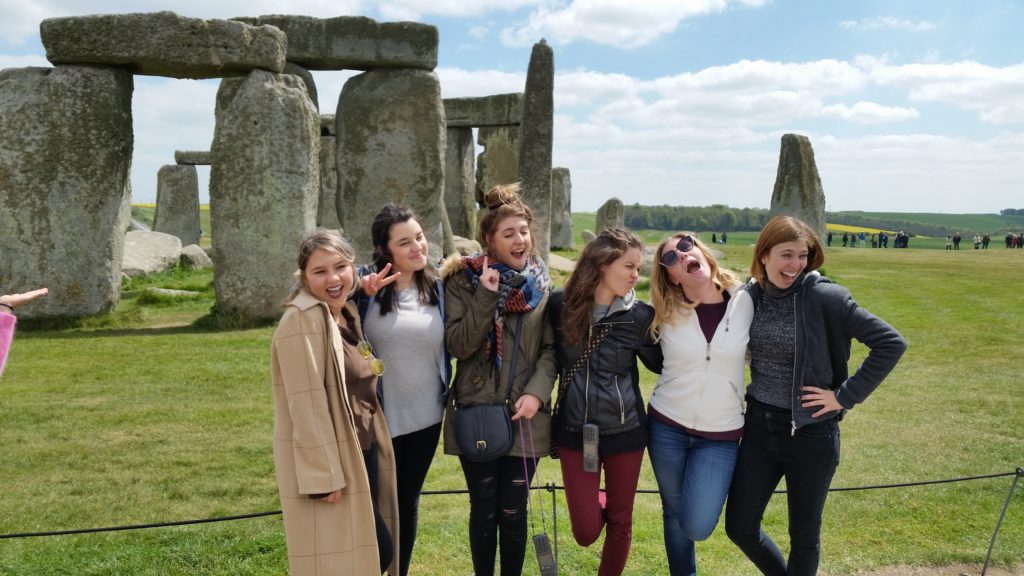 At the table in the Bath Pump Room awaiting afternoon tea:
At Oxford, enjoying the Magdalen College atmosphere:
I sneaked in a picture of my carload taking their own pictures of the nature preserve at the Kilns:
With Walter Hooper:
High atop the hill in the Dove Cottage garden: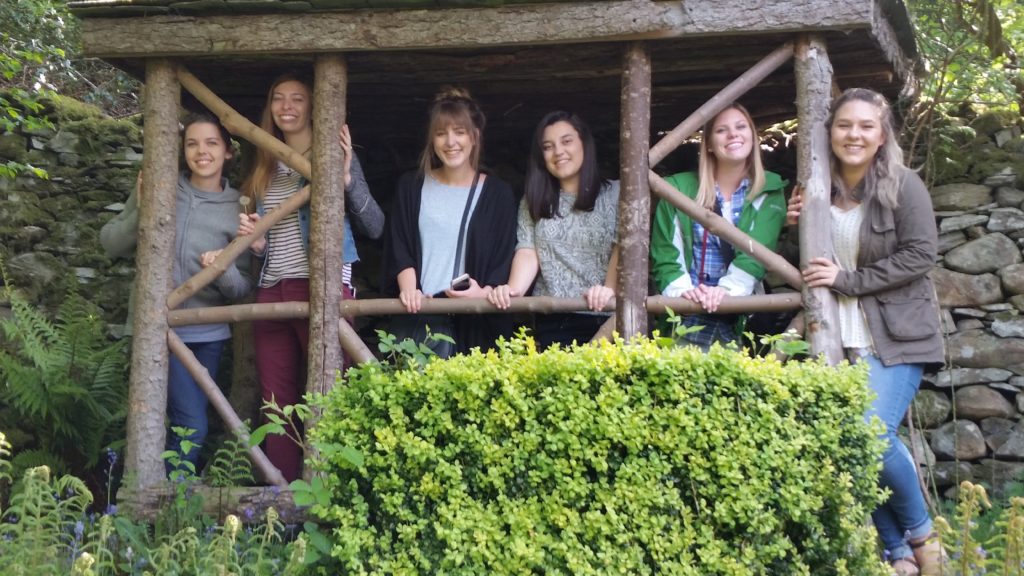 A third obligatory photo—on Hadrian's Wall:
Intermission at a superb Vivaldi-Bach-Handel concert in St. Martin's in the Field church in London:
And finally, waiting for our tour of Parliament:
Look at all those Oxford sweatshirts. I regret not getting one for myself.
They were two weeks to remember—and I always will.