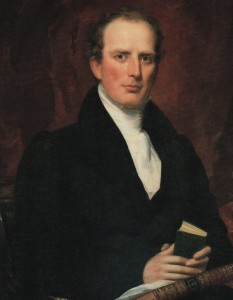 Being popular as a preacher or teacher cannot be our goal. Here are some plain words from Charles Finney on that subject:
My experience has been, that even in respect to personal popularity, "honesty is the best policy" in a minister; that if he means to maintain his hold upon the confidence, and respect, and affection of any people, he must be faithful to their souls. He must let them see that he is not courting them for any purpose of popularity, but that he is trying to save their souls.

Men are not fools. They have no solid respect for a man that will go into the pulpit and preach smooth things. They cordially despise it in their inmost souls. And let no man think that he will gain permanent respect, that he will be permanently honored by his people, unless as an ambassador of Christ he deals faithfully with their souls.
I think those comments stand on their own merit and don't require anything more from me today.