I've come across people who believe that C. S. Lewis really didn't like America or Americans. Dealing with that issue was one of the goals of my book, so I made sure I covered it in the very first chapter. It begins with this snippet from Lewis's early life:
On the very first page of The Narnian: The Life and Imagination of C. S. Lewis, author Alan Jacobs tells the story of a precocious "Jack" Lewis, probably no more than eight years old at the time, entering his father's study to make this following pronouncement: "I have a prejudice against the French."

Naturally, his father, Albert, wanted to know why his younger son would have such a definite opinion. The answer he received is perhaps an indication of the astute reasoning that would continue to be a hallmark throughout C. S. Lewis's life: "If I knew why," he calmly asserted, "it would not be a prejudice." Early on, then, it appears that Lewis had a clear understanding of the unreasonable nature of coming to conclusions about people without evidence.
One perhaps might be excused for thinking Lewis had a dislike for America and Americans if all one had to go on were early statements prior to his conversion. Firsthand contact with Americans was minimal in his life until he became famous in America, during World War II. After that, though, as his correspondence with Americans became nearly a flood, one sees instead a man who treats people as individuals, and not as stereotypes. It is instructive to witness this metamorphosis over time and trace not only Lewis's changing attitude toward America but also his impact on individual Americans.
As one studies Lewis's voluminous correspondence, one notices the first mention of America appears in a letter just prior to his eighteenth birthday to lifelong friend and Belfast neighbor Arthur Greeves. As might be expected, given his later career as a professor of literature, Lewis indicates to Greeves that he is beginning to read some American authors, singling out Nathaniel Hawthorne, whom he admires. Yet he thought it a shame that someone of Hawthorne"s genius had to be an American.
When Lewis returned to Oxford after the war to resume his studies, he commented on the increasing number of Americans on campus, calling it an invasion. He related a story to his father about a professor who read a paper at a literary meeting and who acknowledged his effort wasn't all that good; he thought he needed to apologize for even offering it. He had meant to publish it, he told the group, but felt it was so bad that he sent it to an American magazine instead. Lewis found that appropriately amusing.
All of these comments emanate from a pre-Christian Lewis. This doesn't mean that his conversion necessarily changed all of his thinking about Americans, but slowly, over time, he got to know more Americans on a personal basis, and those views were tempered accordingly.
Although Lewis declined all invitations to visit America due to his personal circumstances, that did not mean he wasn't attracted to some of what the New World had to offer. Sprinkled throughout his letters to Americans, one finds comments that reveal the longing of his heart to make the journey.
He was developing a new appreciation for the literary tastes of the American public, confessing to American correspondent Warfield Firor that he would love to visit the country where his own favorite book at the time—Perelandra—had been more enthusiastically received than in his native land.
The lean years after WWII saw Lewis on the receiving end of American largesse. Numerous American Christians who loved his writings and who heard of the shortages in his country, opened up their wallets and showered him with gifts—food, stationery, and assorted luxuries. Lewis was overwhelmed by their spirit of giving.
What irritated Lewis considerably was the reluctance of the British government to publicly acknowledge the help flowing from American citizens. In one of his few comments during his lifetime that praised the press, he informed another American correspondent, Edward Allen, that reports from the press were showing the British just how much they had the Americans to thank for their better standard of living.
If Lewis had harbored any lingering prejudices against Americans, this flood tide of giving after World War II gave him the basis for changing his earlier views. And by the way he communicated his gratitude, one may say with a great degree of certitude that his views definitely did change.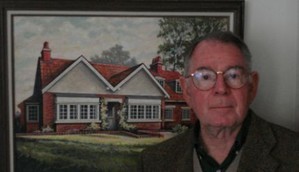 Perhaps the most fitting conclusion to this specific question of Lewis's attitude toward Americans comes from Walter Hooper, who met Lewis in the last year of his life, and for a few months served as his private secretary. In an e-mail exchange I had with Hooper, he offered these thoughts:
Lewis himself drew my attention to another illustration of ignorance that needs unmasking. I forget where it is, but Jonathan Swift, the Irish writer, when asked if he liked or disliked the Irish, the English, the Japanese, etc. etc, pointed out that he didn't know all the Irish people, so how could he possibly know where he liked or loathed them. Of course, like nearly everyone else, some Irish he liked, some he didn't.

And so to Lewis, who I think must have liked many, many Americans considering that roughly three-quarters of his letters were to them. One of them to whom he wrote to for years, Mary Willis Shelburne, he provided with a pension, paid for by his American publishers. And as we all know, he married an American, and—hardly of similar importance—he made another his secretary.
My research pretty well laid to rest the issue for me. Lewis, as a young man, had a typical attitude toward the nation that seemed to be supplanting Britain as world leader. His conversion, coupled with increased contacts with Americans, led to a reversal of his earlier—and youthfully arrogant—views.
You can read about this in much more detail in my book, America Discovers C. S. Lewis: His Profound Impact, by going to this Amazon page.