Donald Trump's first days in office have been filled with controversies—some genuine and created by him, others phony and played up by the usual suspects. Continuing my pledge to be fair and balanced in my comments on how Trump is doing, let's begin with the phony ones.
Because of his executive order that started the ball rolling on reversing Obamacare, we now hear hysterical rantings about how all the poor will lose their healthcare. Not so. A large portion of Obamacare enrollments, it seems, have swelled the number of people on Medicaid. Obamacare itself has done little to ensure everyone is covered. Its primary achievements have been astronomical deductibles and premium hikes for those forced into it.
If Republicans can unite on how to dismantle this foolishness, everyone will benefit, rich and poor alike.
Trump's overturning of Obama's unconstitutional executive orders is one of the most positive and rational things he is doing. May it continue.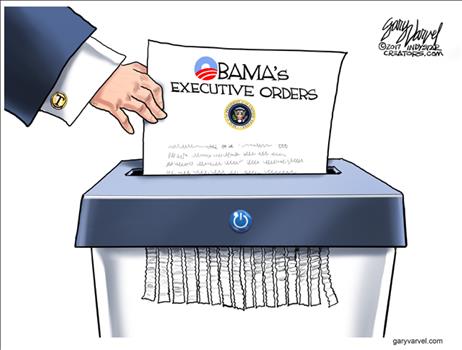 The Left is also apoplectic over the immigration EO Trump signed over the weekend. There are things wrong with the way it was implemented, hitting green-card residents and others who were previously approved to be in the country. Particularly painful were the stories that highlighted Christian families being sent back as well as an Iraqi interpreter who has worked on behalf of America for a decade. That misstep has been officially corrected by new DHS head John Kelly, who has come out publicly stating it doesn't apply to those kinds of people.
Neither did this new EO specifically target Muslims. It only kept in place the Obama policy toward seven of the fifty Muslim-majority nations, the ones most likely to harbor terrorists.
I have a hard time understanding criticism of a policy that simply requires vetting and caution before allowing certain people into the country. Open-borders advocates accuse anyone who is concerned about terrorists using immigration to infiltrate and attack us of being without compassion. I wonder how many of those advocates leave the doors of their homes unlocked at night, welcoming whoever wants to come in for whatever reason?
Yet Trump is being castigated as a racist/bigot/fill-in-the-blank-with-your-favorite cliché. Keep in mind this would have happened with any Republican taking over the presidency. Trump, though, with his penchant for stirring the pot unnecessarily, has lowered the point at which professional leftists boil over.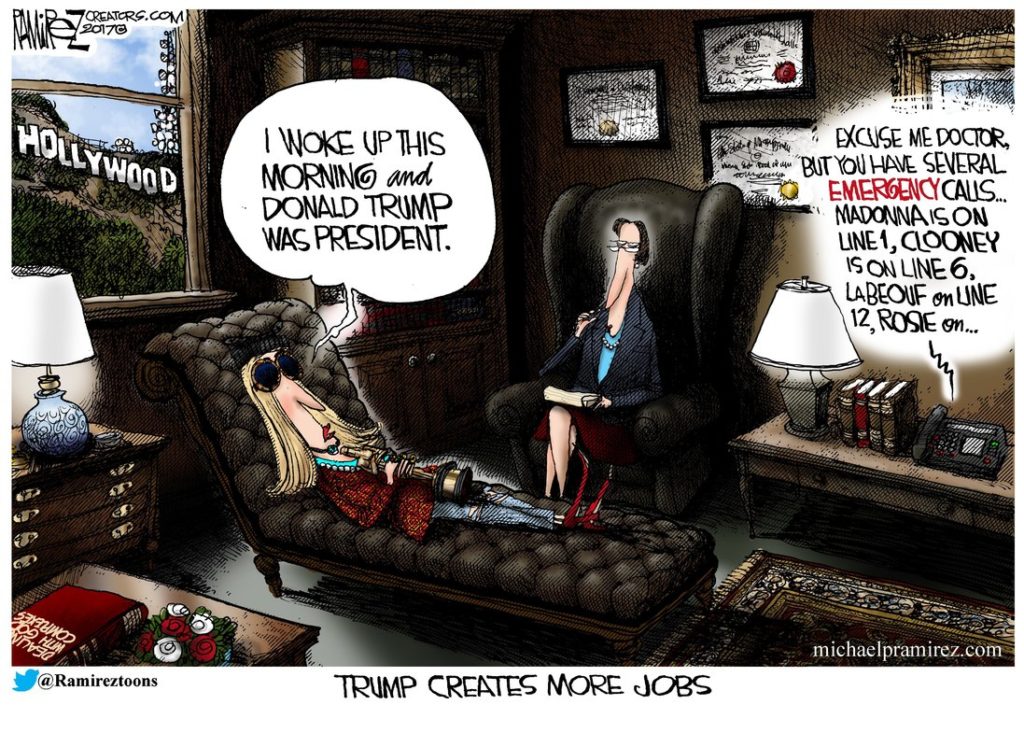 Another of Trump's EOs that is excellent is the one that reinstated the so-called Mexico City Policy, which bars international non-governmental organizations that perform or promote abortions from receiving US government funding. I give him praise for that.
Lost in the flurry of hysteria over the immigration edict are others, both good and/or questionable.
I would think that all points along the political spectrum should agree with the ones that apply a five-year ban on lobbying by those currently serving in the administration and a lifetime ban on foreign government lobbying. Let's applaud those.
The most questionable action, though, is Trump's decision to shake up the personnel on the National Security Council. He removed the Director of National Intelligence and the Chairman of the Joint Chiefs of Staff from attending the meetings. Um . . . how are they not involved with national security?
The coup de grace was then to place Steve Bannon, his chief political strategist, on the NSC instead. Huh? I haven't heard a good explanation for those moves yet.
Trump also says he will name his nominee for the Supreme Court this week, possibly even today. Rumors had it that Neil Gorsuch was the probable pick, a man who seems to be solid in all areas; some even say he would be better than Scalia in some ways.
Now there are new rumors that Thomas Hardiman may be the top choice. From what I've read, Hardiman, while considered conservative, has never been tested on hot-button issues like abortion. After so many evangelicals voted for Trump based on his promise to place someone on the Court who can be trusted on that issue, Hardiman could turn out to be a major disappointment. Trump's sister, a pro-abortion judge, has spoken out in favor of Hardiman.
Potential problem here? Another David Souter or Anthony Kennedy? We don't know. Gorsuch or Hardiman? We'll find out very soon.
The one major positive, however, that all conservatives can point to as the new administration gets underway is this: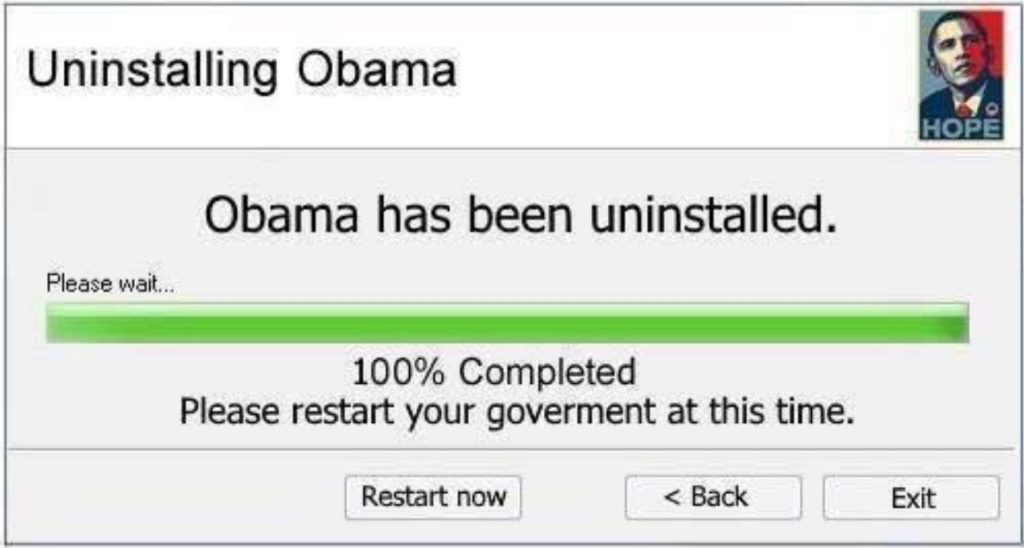 For that, I am grateful.