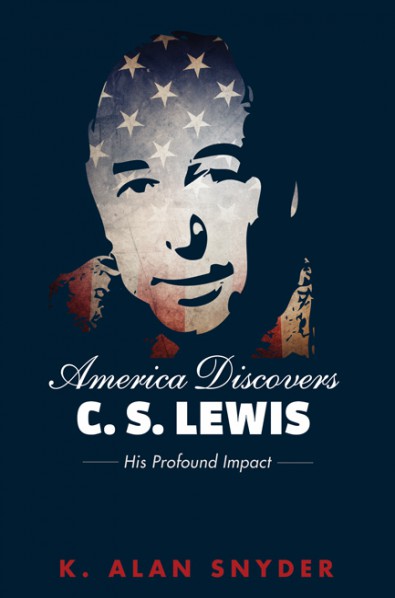 I'm pleased to announce that my new book, America Discovers C. S. Lewis: His Profound Impact, is now published. It's so new that it won't be on Amazon for a few weeks yet, but it can be purchased directly from the publisher, Wipf & Stock, at this link: http://wipfandstock.com/america-discovers-c-s-lewis.html
I'm delighted to have a number of excellent endorsements for the book. Walter Hooper, Lewis's friend and secretary near the end of his life, is the subject of one of the chapters and corresponded with me in the preparation of the manuscript. He wrote the following:
Lewis was not an authority on theology, nor a clergyman, and the British were prejudiced against his writings on theology. But Americans knew nothing of this, and liked his books because they explained profound theological truths in language almost everyone could understand. I can honestly say I understand Lewis so much better having read this book.
I'm particularly gratified by Hooper's last sentence. This is a man who, as adviser to the Lewis estate and editor of Lewis's collected letters, says this book helped him understand his mentor even better. Actually, that's a little startling, but I'm humbled that he would say it.
The three other "official" endorsements come from established Lewis scholars representing three different academic fields: English literature, history, and philosophy.
Diana Glyer, author of books on the Inklings—The Company They Keep and Bandersnatch—graciously offered this:
This is an illuminating, thoughtful account of the many strands that connected Lewis to America during his lifetime and continue to do so today. Snyder's writing is crisp, his research extensive, and his focus strong and clear.
Renowned evangelical historian Mark Noll, to whom I gave the manuscript even though we had had only one brief face-to-face meeting twenty years ago, has given this recommendation:
Snyder has made this a very good season for deeper understanding of the impact of C. S. Lewis. America Discovers C. S. Lewis joins George Marsden's recently published "biography" of the Mere Christianity writer to explore and explain why Lewis has meant so much to so many American readers. Snyder's use of Lewis' correspondence with Americans is a special highlight in this helpful study.
Finally, professor of philosophy Scott Key, one of the inner circle at the C. S. Lewis Foundation and moderator of the Academic Roundtable at the Foundation's conferences, states this with respect to the book:
Snyder provides his readers with a carefully crafted and historically engaging roadmap to the various ways in which the life and writings of C. S. Lewis influenced American Christianity. Snyder's account of this dynamic, yet unlikely story of influence, is, itself, reflective of Lewis's remarkable impact on American Christianity and serves as a significant contribution to the continuing assessment of and appreciation for the contribution of Lewis.
I researched and wrote this book during my academic sabbatical year in 2014-2015. Although I had read Lewis all my life and often thought of writing on him, I never had the time. The sabbatical remedied that and allowed this labor of love to come to fruition.
May this book be more than an academic exercise. May it inspire those who read it not only to appreciate Lewis more, but to give praise to the One who inspired his life and writings. That's what Lewis would have wanted more than anything.