This is the third in my series revealing the results of a survey I took of Americans' debt to C. S. Lewis. Conducted in conjunction with the Marion E. Wade Center at Wheaton College, the goal was to provide testimonies to the influence of Lewis on those who responded to the survey.
Two weeks ago, I shared how the respondents had first become aware of Lewis and his writings. Last week was devoted to which of Lewis's writings had the most impact. Today's focus is on the following question:
Are You Now, or Have You Ever Been, Involved with a C. S. Lewis Society/Organization or with Some Other Activity Connected with Lewis? Please Explain.
This section of the survey showcased just how organizations with some connection to C. S. Lewis have proliferated in America. Starting with just one in 1969, The New York C. S. Lewis Society (two of the respondents currently are connected with this group), such societies are now found in many states and in cities that one would not ordinarily predict.
Respondents noted their participation in societies located in the greater southern California area, Washington, D.C., Seattle (at which one of the respondents read a paper), Portland (OR), and Pittsburgh. Others have taken part in societies outside the United States, in Toronto and, for one respondent, at Lewis's own Oxford.
Universities in America also have C. S. Lewis societies; one, in particular, was noted at Southern Wesleyan University in South Carolina. A Socratic Club at Duke University was modeled after Lewis's of the same name at Oxford. One respondent was a member of that club prior to its dissolution in 2009.
Others have been involved in organizations that are not necessarily Lewis-centric but have him as one component of their interest: a local Inklings group, in one instance, and the Mythopoeic Society for another. One respondent said, "I have started 3 Lewis Societies and visited/spoken at others in the US and UK."
Four respondents have, at one time or another, worked at the Wade Center, which has only deepened their appreciation for all things Lewis. As one of those respondents remarked, "In my years as a student at Wheaton College I worked as a student employee for two years at the Wade Center as a book processor. I learned about and handled many Lewis books, letters, and artifacts at that time."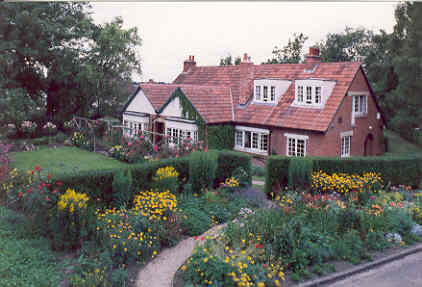 Another notes this connection with the C. S. Lewis Foundation in California, which now owns Lewis's home, the Kilns: "I visited the Kilns this past February where I met the director of the C.S. Lewis Foundation. It was wonderful to have tea with her, have a tour, walk the grounds, and walk to his old church and gravesite."
The arrival of the Internet–which was not a factor in the 1986 survey and only in its infant stages in 1996 for the second survey–was mentioned quite often as a way in which these Lewis fans have participated in activities. Six noted their membership in a Facebook page devoted to Lewis, three specifically mentioned working in connection with "NarniaWeb," and one is a participant in the "Into the Wardrobe" website. Another stated, "I am an administrator on narnia.wikia.com, an online encyclopedia about the Chronicles."
Overall, thirty-nine of the eighty-seven respondents have had some connection with a Lewis organization, a percentage that probably will only increase in the coming years as more Internet possibilities for participation increase.
Next Saturday's post will detail the opinions of the respondents on the Shadowlands productions, covering both the BBC television film from the 1980s and the Hollywood version of the 1990s.