Last night I attended a fundraiser for an organization devoted to the pro-life cause. A Woman's Choice is a center in Lakeland, Florida, where pregnant women considering abortion can go to get an ultrasound and practical help for bringing a new life into the world. But it doesn't stop there; the center also offers aid after the child is born, teaching parenting skills and leading these women [and men] into a relationship with the Lord.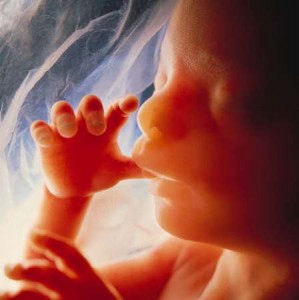 Being pro-life is more than just making sure abortions don't occur: it's a commitment to help those who are confused, not only during pregnancy but afterward as well. I'm pleased to be a supporter of such an organization in my city. It fights against the lies women are told—that's not a real person yet, don't worry, there are no consequences—and offers God's hope.
The special speaker for the event was Mike Huckabee. His message, always tinged with humor, was also poignant. He laid out the reasons for the pro-life position in a thoughtful manner, urging the 1300-plus attendees to make a commitment that would extend the ministry of A Woman's Choice further into the community.
I appreciated Huckabee's message, which was obviously heartfelt—convicting and uplifting simultaneously. Even more, though, I commend those who sacrifice daily to carry out this ministry, which can be both inspirational [when a life is spared and parents see their God-given responsibilities] and heartbreaking [when the counsel offered is refused and a life is lost].
This is one of the frontlines in the battle for the souls of men and women. May the Lord strengthen and encourage those engaged in the battle.