Of all the apostolic letters in the New Testament, I think the book of Hebrews has some of the most challenging comments on the importance of spiritual growth.
One comment that stands out to me is the following, as the writer of the letter exhorts his fellow Christians in this way:
Although by this time you ought to be teachers, you need someone to reteach you the basic principles of God's word. You need milk, not solid food!
For everyone who lives on milk is still an infant, inexperienced in the message of righteousness. But solid food is for the mature, who by constant use have trained their senses to distinguish good from evil.

Hebrews 5:12-14
The key word around which everything else in this passage revolves is the word "mature." The King James version renders the phrase where other versions use "mature" as "But strong meat belongeth to them that are full of age." Notice that "solid food" is called "strong meat" and a different wording for "mature" is "full of age."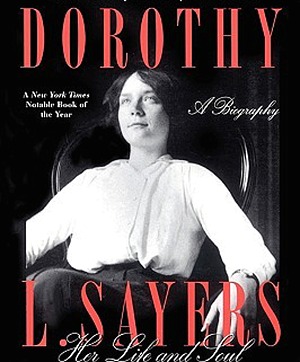 It was the King James version that Dorothy Sayers used in her short essay called "Strong Meat." She begins the essay, "Here is a robust assertion of the claim of Christianity to be a religion for adult minds." Her intention in this essay is to critique the fashion that seems to exalt youth at the expense of those who are "full of age." Western society doesn't much like the concept of getting older. We practically idolize youth, and have done so at least since the 1920s. Sayers explains:
There is a popular school of thought (or, more strictly, of feeling) that violently resents the operation of time upon the human spirit. It looks upon age as something between a crime and an insult.

Its prophets have banished from their savage vocabulary all such words as adult, mature, experienced, venerable; they know only snarling and sneering epithets such as middle-aged, elderly, stuffy, senile, and decrepit.

With these they flagellate that which they themselves are, or must shortly become, as though abuse were an incantation to exorcise the inexorable.
What such critics are doing, according to Sayers, is attempting to escape reality and enter into a world of youthful fantasy, somehow thinking that all good things are inherent in youthfulness. "Their faith is not really in the future, but in the past," she notes. "Paradoxical as it may seem, to believe in youth is to look backward; to look forward, we must believe in age."
Solid food is for the mature, says the writer of Hebrews. Why would we not want to enter into maturity? Those who seek perpetual childhood are running away from the joy of growing up. Christians who run away from maturity remain perpetual children spiritually.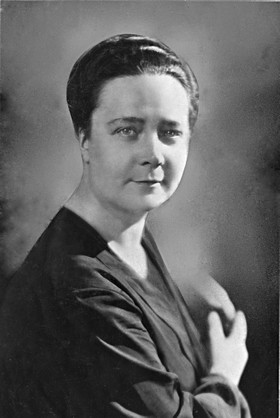 Sayers uses this example: "Peter Pan—if indeed he exists otherwise than in the nostalgic imagination of an adult—is a case for the pathologist." What does she mean? "All normal children (however much we discourage them) look forward to growing up."
Why shouldn't "baby Christians" have the same outlook? Trying to evade growth in the faith may indicate that the faith such persons claim to have is itself suspect.
The Cross and the Resurrection, Sayers exhorts, give victory over all evils, even the perceived evil of the passage of time. She concludes her essay with this thought: "The new kingdom of God is built upon the foundations of spiritual experience. Time is not denied; it is fulfilled. 'I am the food of the full-grown,'" says the One who overcame death.
We need to walk in that truth. We cannot avoid the physical problems that come with age, but our spirits can be maturing in Christ as we draw closer to Him with each passing year.
As the apostle Paul reminds us,
Therefore we do not lose heart. Though our outer self is wasting away, yet our inner self is being renewed day by day. For our light and momentary affliction is producing for us an eternal glory that is far beyond comparison. So we fix our eyes not on what is seen, but on what is unseen. For what is seen is temporary, but what is unseen is eternal.

2 Corinthians 4:16-18