All Scripture is inspired by God. When you read it with an open heart, God's Spirit can speak directly to you. What's even more remarkable is that passages that you have read often can sometimes stand out in a rereading in a way they didn't before.
That happened to me recently when meditating on chapter 4 of Paul's second letter to the Corinthians. Let me see if I can convey why this section was so meaningful this time.
Since through God's mercy we have this ministry, we do not lose heart. Rather, we have renounced secret and shameful ways; we do not use deception, nor do we distort the word of God. On the contrary, by setting forth the truth plainly we commend ourselves to everyone's conscience in the sight of God.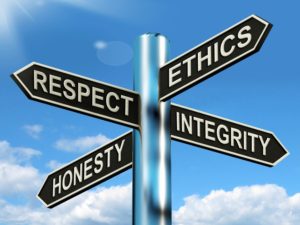 Paul has just commented on how the Lord will transform His people into His image. If we are really Christians, we are open and honest in all our ways. We don't try to "get by" with sneaky practices and attempt to deceive anyone.
Neither do we distort—twist into a different shape—the truths God has given us. We don't change the Gospel message to fit into modern trends. The "church" is overflowing with those who who claim to speak for God, yet alter the truth for their own devious purposes.
And we have integrity. When we speak God's truths, all should be able to see the genuineness of our motives.
And even if our gospel is veiled, it is veiled to those who are perishing. The god of this age has blinded the minds of unbelievers, so that they cannot see the light of the gospel that displays the glory of Christ, who is the image of God.
Satan cannot blind people who are truly seeking God. He can only mislead those who already have a heart of unbelief. It's never God who keeps the truth from them; they themselves choose to reject the message.
For what we preach is not ourselves, but Jesus Christ as Lord, and ourselves as your servants for Jesus' sake. For God, who said, "Let light shine out of darkness," made his light shine in our hearts to give us the light of the knowledge of God's glory displayed in the face of Christ.
Be alert to anyone who says he speaks for the Lord but whose message is centered on self. We are mere servants, not to be confused with Jesus our Lord, who is the Light shining in a dark world. That Light is to shine through us.
But we have this treasure in jars of clay to show that this all-surpassing power is from God and not from us.
Have you ever considered yourself a mere jar of clay? Yet God chooses to use such plain and unassuming vessels to hold the treasure of His Word. What a privilege we have.
We are hard pressed on every side, but not crushed; perplexed, but not in despair; persecuted, but not abandoned; struck down, but not destroyed. We always carry around in our body the death of Jesus, so that the life of Jesus may also be revealed in our body.

For we who are alive are always being given over to death for Jesus' sake, so that his life may also be revealed in our mortal body. So then, death is at work in us, but life is at work in you.
Paul makes it clear that this life will be filled with troubles. Being a messenger of God's truth won't be an easy life. We will be hard pressed at times, perplexed, possibly persecuted and struck down. Yet God is always with us. Regardless of the troubles, we will not be crushed, in despair, abandoned, or destroyed, even though we may feel like it.
As His spokesmen, we have to be willing to die to ourselves; that's the only way for Christ to shine through us.
It is written: "I believed; therefore I have spoken." Since we have that same spirit of faith, we also believe and therefore speak, because we know that the one who raised the Lord Jesus from the dead will also raise us with Jesus and present us with you to himself. All this is for your benefit, so that the grace that is reaching more and more people may cause thanksgiving to overflow to the glory of God.
Faith leads us to speak boldly in His name. And the reward is fantastic: even as Jesus was raised from the dead, so too will we be raised and be presented to the Father on That Day.
Therefore we do not lose heart. Though outwardly we are wasting away, yet inwardly we are being renewed day by day. For our light and momentary troubles are achieving for us an eternal glory that far outweighs them all. So we fix our eyes not on what is seen, but on what is unseen, since what is seen is temporary, but what is unseen is eternal.
These verses are ones I memorized early in my Christian walk, but they mean more now with the decades that have followed. I now realize in a way I couldn't when I was younger and more robust, that the body certainly does waste away. No longer can I trust in my own strength (although I never should have done so at any time).
No matter what troubles we experience, we are to see them as temporary. They will all pass, and we will have an eternal experience of glory in His presence. We will then consider those troubles as having been light and momentary.
The final verse is where we need to consciously put our minds. We are to "fix our eyes" on what we cannot currently see. This confounds unbelievers. How can anyone see what cannot be seen?
Through the eyes of faith, given to us by God because we have surrendered ourselves to the Lordship of Christ, we now have spiritual eyes that can see what is eternal.
And that which is eternal is far more real than what we see with our natural eyes.
I hope this short meditation gave you something significant to think about. Open your spiritual eyes and view the glory of God.