Today I'm participating in a Good Friday service that focuses on the seven statements of Jesus as He hung on the cross. The statement I was asked to speak on is "It is finished." Here's an excerpt from my homily. I hope it ministers to you.
What does that short declaration, "It is finished," really mean? What's behind that statement?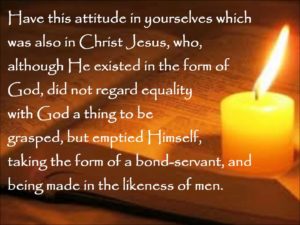 Philippians, chapter 2, contains one of the most astounding and wonderful passages in the entire Bible. In it, we glimpse the heart and attitude of Jesus in his voluntariness to lay aside all the privileges of His Godhood to take on human form. "And being found in appearance as a man," we're told, "he humbled himself by becoming obedient to death—even death on a cross."
That passage deserves extended meditation. He didn't have to do this. He chose to do it, despite what He would have to endure. He was looking to the end, to the finished task.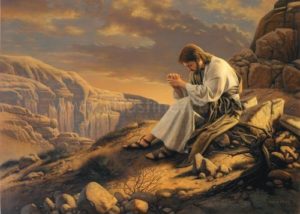 At the start of His earthly ministry, he went into the desert. He had nothing to eat for 40 days. Satan came to Him and offered him food, then power, then tempted Him to show off by throwing Himself down from the highest point of the temple and letting angels rescue Him. He resisted all those temptations by quoting the truths of Scripture.
The book of Hebrews informs us that "we do not have a high priest who is unable to empathize with our weaknesses, but we have one who has been tempted in every way, just as we are—yet He did not sin."
Jesus knew that He had to complete the ministry of reconciliation—the weakness of His human body didn't keep Him from fulfilling His purpose.
The Garden of Gethsemane—the last opportunity to change His mind. "My soul is overwhelmed with sorrow to the point of death," He told His disciples. Then He prayed, "Abba, Father, everything is possible for you. Take this cup from Me. Yet not what I will, but what you will."
The ultimate submission. He was close now to the end. He would see it through.
The scourging—the crown of thorns—the beatings—the carrying of the cross—the spikes through His hands and feet—the slow suffocation.
The Father turned His face away, leaving Jesus to go through the worst agony of all—a separation from the One with whom He had been united throughout all eternity. That separation meant that He now suffered what each human being would suffer if cast away from the presence of God. He literally experienced what hell would be like.
And then the words—"It is finished."
Jesus had done all He could do to heal the breach between God and man. He successfully completed the task. Nothing more was needed on His end. God's part in offering us salvation was done, but the work is not truly finished until we respond to what He did for us.
It's not finished until we see the awfulness of our sins and understand that we, through our rebellion, put Jesus on that cross.
It's not finished until we come to Him in abject repentance, sorrowful over our selfish, unloving ways.
It's not finished until we receive by faith what He has accomplished on that cross. When we do all of these things, forgiveness from the heart of a loving God then flows into our lives.
That's when it will truly be finished.