We avoided one national disaster last night, but we may have created another one. Yes, I know that will sound like sour grapes to some of you, but while I am glad for one result, please forgive me for not being elated with the other. Let me explain.
The Positives
Positive #1
The long national nightmare known as the Clintons may now have ended for good. No one who puts Biblical principles and constitutional government at the foundation of life in America can be unhappy about that.
Having endured eight years of Bill, another eight with Hillary at the helm would have been practically unendurable. Everything I hold dear would have been attacked from the highest office in the land, so seeing her come crashing down is extremely gratifying.
The only thing that would make this picture complete is to now see an indictment for all she has done to undermine national security. If that should ever appear imminent, though, as long as Barack Obama is in office, she will probably receive a preemptive pardon. You see, he would be implicated as well.
So, yes, I am relieved that we can now dismiss that artificial family from national politics.
Positive #2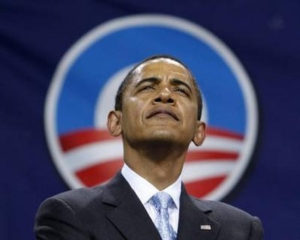 The result was a repudiation of the Obama years. Americans fed up with his goal of "transforming" the nation into his own image said a loud "stop!"
The damage of the last eight years will not be undone easily. The culture continues to decline overall. Only a fresh infusion of a vibrant Christian witness can make the difference and reverse some of what has transpired. It remains to be seen if the Christian community any longer has that vibrancy or whether it has sold out to politics.
Positive #3
Republicans maintained control of both houses of Congress. While this doesn't guarantee that Obamacare is doomed or that the Supreme Court will now be in the hands of constitutionalists, it at least offers a reprieve from progressive activism—if they know how to use their majority. That's always the big question.
Having a numerical majority is one thing; using it wisely is another entirely. The track record is decidedly mixed. The one excuse they won't have anymore is that they don't have the White House.
Positive #4
Republicans continued to dominate in the state-level elections. From what I've learned thus far, they increased their control in a number of states. This, and the control of Congress, was what I was hoping for. We still have a federal system, so not everything is supposed to emanate from Washington, DC. Republican control in a majority of the states offers hope.
The Negatives
Negative #1
Donald Trump is now the president-elect. Winning the election last night doesn't change who he is. I voted third-party and don't repent of that vote. I continue to believe that he is unfit for the office that he now will occupy.
My concerns won't go away. He is the supreme egotist who can't handle any perceived insult. Will he now conduct a purge of anyone who wasn't solidly in his camp?
He is blatantly immoral. Christians who think he has changed are going to be disappointed. All this talk about his being a "baby Christian" who only needs to grow in the faith is naive. In order to grow in the faith, one must have the faith first. There is no indication that he does.
As I've said countless times, don't depend on him to advance any agenda that puts pro-life or traditional marriage as a priority. He won't fight for Supreme Court nominees of that ilk and he already has a propensity for letting everyone decide what they want to do with sex/gender issues.
Put not your trust in his promises.
His knowledge of issues is narrow and superficial. We need to hope that those who surround him have a better grasp of reality than he does.
Trump's vision (such as it is) of America is not at all grounded in an understanding of constitutional limitations on the executive power. Will he decide to use his own executive orders to accomplish what he wants?
He is no conservative. He has no real understanding of the intellectual basis of conservatism and why it is essential for how governing should proceed.
I still consider him to be borderline emotionally unstable; who knows how that will manifest itself in his administration? Anyone who promotes crazy conspiracy theories, as he has done countless times, is not to be trusted.
Negative #2
Many who voted for Trump did so out of anger and frustration. It's interesting that many who voted for him don't really like him. Exit polls reveal that. They just couldn't stand the prospect of a Hillary presidency. He enters the presidency as one of the most unliked and/or despised winners in American history.
While there is a proper place for anger and frustration, neither makes for a positive vision of the future. The national mood is dark, the culture is still on a downward spiral, and Donald Trump is not the solution.
Negative #3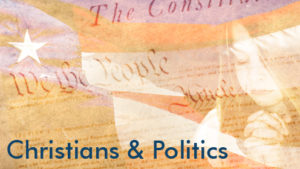 Many sincere Christians have so thrown their lot in with Trump that it will be hard to disentangle themselves from him when he goes off the reservation. I continue to be deeply concerned that the Christian witness has suffered and will suffer more by our connection with him. Only time will tell how great that damage may be.
Too many Christians have followed the siren song of self-appointed prophets who have declared Trump to be God's anointed. Be careful. While I do believe God can use the Nebuchadnezzars of this world for His purposes, I'm not going to rush into some silly confidence that Trump's election is God-ordained.
People made this choice, not God. He may use the choice, and I pray He will, but don't saddle Him with whatever Trump may do; that will only stain God's reputation in the eyes of an unbelieving world when he disappoints—as surely he will.
So where does that leave me? Relieved that Hillary Clinton won't be the president. Concerned that Donald Trump will be. We must remain vigilant and not go off into some fantasyland about how wonderful things will be from now on.
The battle is ongoing.