This election is rigged. That's been Donald Trump's theme for a couple of weeks. Is that possible? Accusations of a rigged presidential election are rare, but there are a few examples.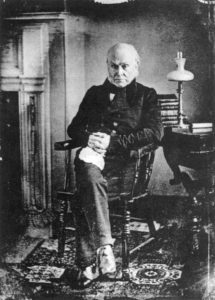 In 1824, John Quincy Adams won the presidency after no one got the majority of the electoral votes and the decision was thrown into the House of Representatives. Henry Clay, Speaker of the House, was later chosen by Adams to be his secretary of state, considered at that time to be the stepping-stone to the presidency. Andrew Jackson, the loser even though he started with a plurality of the electoral tally, charged that it was a corrupt bargain. He lost the election, he said, because it was rigged against him.
What Jackson didn't allow into his thoughts is that Clay, who undoubtedly used his influence as Speaker to put Adams in the presidency, felt that Jackson was unfit for the office and gave his support to Adams because he believed Adams was the better of the two men. That, of course, never stopped Jackson from thinking he was cheated out of the office and he held bitterness over it for the rest of his life.
The 1876 election was one of the most controversial in American history. Democrat Samuel Tilden won the popular vote but neither he nor Republican Rutherford Hayes had an electoral majority due to claims of voter fraud in some of the Southern states. This was after the Civil War and the rancor of Reconstruction.
A special commission had to be set up to determine the winner. It took until just a few days before the March inauguration to solidify Hayes's victory. The only way Democrats accepted Hayes as the legitimate president was after he promised to serve only one term and bring Reconstruction policies to an end. Still, some Democrats refused to acknowledge Hayes as the legitimate president.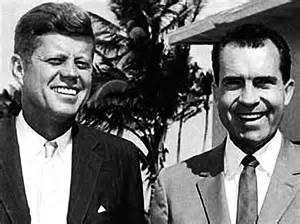 Then there was 1960. Everyone knows John F. Kennedy defeated Richard Nixon, right? Well, that's not necessarily true. Most historians admit that voter fraud was so plentiful in Illinois and Texas that those two states should have gone to Nixon, thereby making him the next president.
Chicago has been a source of voter fraud continually; it's amazing how many dead people vote there every time. Texas was Lyndon Johnson's home state, and he made sure there were enough votes counted to gain the victory there, regardless of how many actually voted.
Nixon was aware of the fraud and many in his circle encouraged him to challenge the result. Tempting as that was, Nixon instead chose to step back from any challenge for the good of the nation. He felt it would be damaging to the country, especially at a time of Cold War tension with the Soviet Union, to disrupt the government in that way.
Most people don't know about Nixon's selfless decision; all they ever think about is Watergate.
So, yes, voter fraud might take place. In fact, I'm convinced it does on a regular basis. However, here's the real question: could it be massive enough to make a difference this year, as Trump intimates?
First of all, it would only matter in a very close vote within a state. Consequently, you can dismiss any issue of damage to the Trump campaign in states that are going for Clinton by wide margins. California, New York, and Illinois are lost causes for Trump anyway. Even if we were to wipe out all of Chicago's graveyard votes, he will still lose Illinois.
The only real possibility of voter fraud affecting this election would have to focus on Texas or Florida, yet both of those states are controlled by a Republican majority who will guarantee that Trump won't be trumped by Democrat tricks.
Let's be real. Voter fraud, while always a concern, is not going to be any kind of determining factor this year. The determining factor is Donald Trump, pure and simple. Well, he's simple, at least.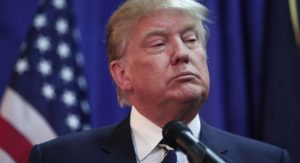 Have you noticed that every time Trump loses, he has a scapegoat? Recall the Iowa caucuses. Why did he lose there, in his mind? Ted Cruz cheated. "Lyin' Ted" cost him Iowa. That was his story and he was sticking to it. He pretty much used the same mantra wherever he lost.
Why? Because Trump believes he is a winner. Remember that he told Republicans he was going to win so much that they were going to get tired of winning. If he loses, it can't be his fault; it has to be some kind of "rigged" election.
Much has been made of Trump's comment in the last debate that he will wait and see if he will accept the results of this election. Some feel he is destroying the American electoral system by saying that. I don't go there. I know there can be fraud, and I use 1960 as a prime example.
However, what really bothers me is what it reveals about Trump's character. His ego is so huge and vast that he cannot even imagine losing due to his own uneven temperament, lack of knowledge of the issues, and moral turpitude.
He's also preparing the context for his loss. You see, he didn't really lose; the election was stolen by "Crooked Hillary." By the way, she is Crooked Hillary, but he's "Delusional Donald."
He will never accept the hard truth that he is his own worst enemy. Rumors abound that once he loses, his next venture will be a media network to promote his views (whatever they may be next year).
Lose he will, and probably "bigly." And it won't be because of voter fraud. It will be because he is the worst candidate the Republicans have ever chosen as a standard-bearer.