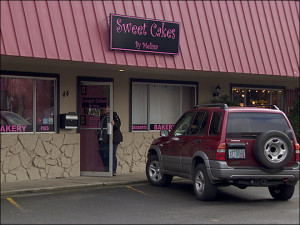 In one of my posts last week, I chronicled the various threats to religious liberty—more specifically, threats to the public expression of Christian faith—that have cropped up recently. One of those in my list was a bakery in Gresham, Oregon, run by a Christian couple that was being sued for not making a cake for a lesbian wedding. Since I posted that, the bakery, Sweet Cakes by Melissa, has closed.
The reason for the closure was the intimidation brought by the LGBT "community"—the trendy word for any group nowadays, no matter how depraved. The Gresham community—the proper word this time—did not rush to the support of this couple. Gresham apparently is a poster child for the secular progressivism—another misnomer—that dominates the Pacific northwest. While fear of reprisals scared some away, agreement with the LGBT agenda seems to be widespread, another indicator of where we are as a nation.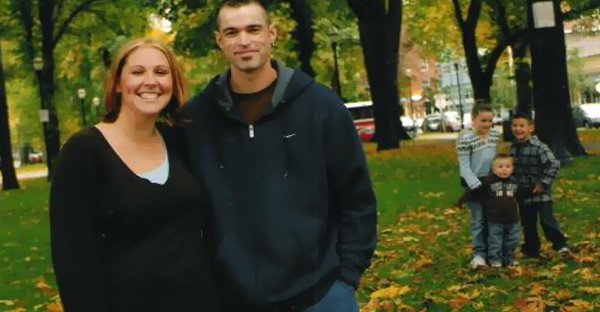 Aaron and Melissa Klein, the Christian couple who owned the bakery, say they don't hate anyone, but they just couldn't violate their convictions about the nature of homosexuality. They take the politically incorrect stance that no one is born homosexual, that it is, in fact, a choice, and that this choice is opposed to God's moral law. That is increasingly not allowed. Anyone holding to traditional Biblical morality on this subject is now part of a minority viewpoint, and with the LGBTs now having the active backing of not only the Obama administration but also the Supreme Court, lawsuits will become the norm.
The Kleins have received a steady stream of hate-filled e-mails, most involving death threats. They've been referred to as "racist maggots," although I fail to see how racism is in any way involved here. It's just a handy term to be used against anyone the Left doesn't like. They've been told they will burn in hell; one message gave some "helpful" advice: "Do everyone a favor and fall off a cliff."
They are now attempting to restart the business out of their home. They've also decided to homeschool their children so they won't be subjected to a barrage of hate from classmates. Earlier this week, their truck with their business logo on it, parked in their own driveway, was broken into. Their home is not close to their former business site, so someone had to deliberately search them out to do this. They are armed and ready to defend themselves.
Is this the new face of America in 2013? This is not just the normalization of a sin; it goes well beyond that. This is active persecution of those who don't agree with the normalization. It's the acceptance by society of an untruth—that people are born homosexual. By removing choice from the equation, they hope to remove personal accountability for actions. If one is born that way, it's fine to act on it. Bottom line: it's an attempt to soothe guilty consciences and deny the righteous laws of a holy God.
In the midst of trials, though, the Lord provides. The Kleins say their church has been truly supportive; they've received letters of encouragement from fellow believers. Melissa Klein also appreciates how much closer she now feels to God. She says,
It is so worth it just to sit back and watch how God provides for you. I struggled in the past with trust and even with my faith in Him, and through this my faith has grown, my trust has grown tremendously. Yeah, I have lost something I worked really hard for and lots of years put into, but I know that really doesn't matter. My eternal home is what matters.
What people mean for evil, God can turn into good. Yet we still must stand against that evil.