When I teach history, the emphasis is not on statistics, charts, or graphs, helpful as they all are. Instead, I concentrate on individuals and their impact on events. I believe history is a story, which includes themes, plots, and character development. As we begin to delve into the events of history in class, I reveal to my students another Snyderian Truism that I hope will make them see a significant distinction:
Personality and character are not the same: the first arrives with you at birth; the second is a matter of choice and requires work on your part.
I find that people often confuse the two. There is no moral aspect to one's personality. It's simply the type of person you are, as created by God. Some are more take-charge types, while others are laid back. We have introverts and extroverts. The distinctions could go on for quite some time. Yet all types are necessary; that's the kind of diversity God seeks. They each have their unique strengths.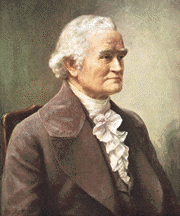 Character is the moral side. We are all free moral agents made in the image of God, and we must take on His character in order for the world to operate the way He intended. Noah Webster, in his original dictionary, defines the generic "character," apart from the human element, in this way:
A mark made by cutting, engraving, stamping, or pressing.
I say that's the generic definition because it applies to the word in general. One makes a character on a sheet of paper, for instance, by pressing down with a pen. Anyone remember typewriters? When you press the key, the designated letter jumps up and stamps or engraves the mark on the paper. It makes an impression.
We can make the application to human character as well. How is our character formed? All the cutting, engraving, stamping, and pressing that occur in daily life—also known as trials, tribulations, challenges—shape our character. We emerge from these pressures as different people. God uses them to help conform us more to the image of Christ. Our hearts are changed along the way, and we take on a greater measure of the character God intended for us. It's our hearts that are affected; we are transformed within, and then the transformation shows up on the outside so others can see it.
I find this exemplified in a statement the apostle Paul made to the Corinthian church. In 2 Corinthians 3:2-3, he remarks,
Your yourselves are our letter, written on our hearts, known and read by everybody. You know that you are a letter from Christ, the result of our ministry, written not with ink but with the Spirit of the living God, not on tablets of stone but on tablets of human hearts.
When we see exemplary character exhibited in history, it serves to inspire us to emulate that character. The prophet Samuel, upon his retirement, asked the elders of Israel to tell him if he had done anything to harm them while he served in his high office. They responded,
"You have not cheated or oppressed us. . . . You have not taken anything from anyone's hand." Samuel said to them, "The Lord is witness against you, and also His anointed is witness this day, that you have not found anything in my hand." "He is witness," they said.
Think about that. What a testimony. How many politicians can we say that about today? They exist, but we see the opposite so often that it invites cynicism. Another great example from the Old Testament is Daniel, who served in the government for most of his life. At one point, the other government officials were so jealous of his success that they sought to find a reason to get him kicked out. Here's what happened:
Now Daniel so distinguished himself among the administrators . . . by his exceptional qualities that the king planned to set him over the whole kingdom. . . . The administrators . . . tried to find grounds for charges against Daniel in his conduct of government affairs, but they were unable to do so. They could find no corruption in him, because he was trustworthy and neither corrupt nor negligent.
Again, what a solid testimony of God's character through an individual.
When George Washington stepped down as general of the army at the end of America's war for independence, he sent out a letter to the states in which he prayed,
That He [God] would most graciously be pleased to dispose us all, to do Justice, to love mercy, and to demean ourselves with that charity, humility, and pacific temper of mind, which were the characteristics of the Divine Author of our blessed religion, and without an humble imitation of whose example in these things, we can never hope to be a happy nation.
That prayer is still urgently needed. The truth of Washington's statement remains. Unless we take on the character of Christ, we will be most miserable as a people. It's the Christians who have to take responsibility to show the way. We must fulfill our obligation to reveal the character of God, and it's through our own character that He is to be revealed.