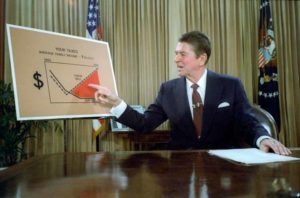 When Ronald Reagan took office back in 1981, he had three goals: a tax cut to stimulate the economy; cutting back on federal spending and regulations; and building up the American military to a state of preparedness after a post-Vietnam demise.
He accomplished all of those except for the cutback on federal spending. Some blamed his military buildup for that, but the bulk of the increased spending was on the domestic side—Democrats who controlled the House wouldn't allow any sensible reductions.
The tax cuts were supposed to kill people, according to many Democrats. Reagan was excoriated as a tool of the wealthy at the expense of the poor. That was untrue. Look at these figures comparing how households fared in income during Reagan's terms: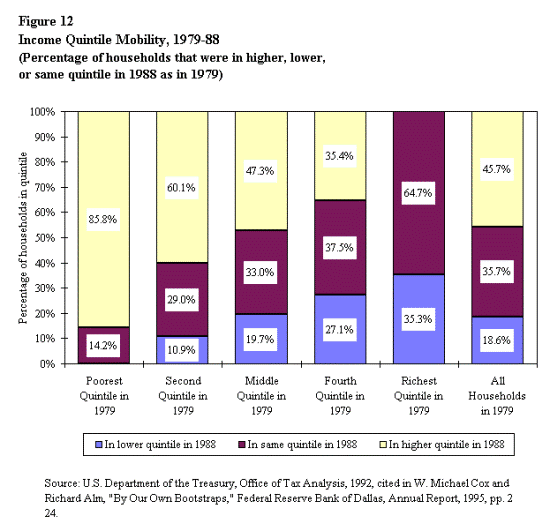 I won't try to explain the entire chart (examine it at your leisure), but it shows that of those who were the poorest households in 1979, 85.8% of them were in a higher income bracket by 1988. The re-energized economy of the 1980s helped the poor significantly.
Congress recently passed more tax cuts. Dire predictions emanated once more from Democrats—but as in the 1980s, those predictions are proving to be demonstrably false.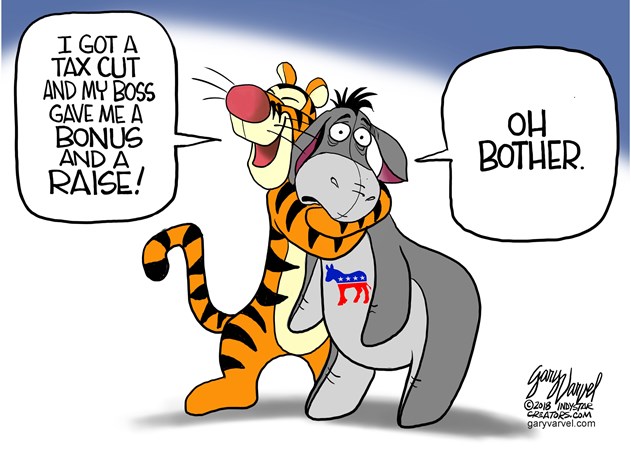 History can show us what worked before and what didn't. So why are some people so immune from learning those lessons? It has to do with their worldview and the false philosophies that they believe as a result.
This has been your history lesson for today. You're welcome.