This year commemorates the 100th anniversary of the Bolshevik Revolution. I use the word "commemorate," not "celebrate." There is nothing to celebrate in the establishment of the first Marxist communist state; that state, and all the progeny to which it has given birth, embodied the greatest scourge of the 20th century—and its pernicious beliefs and system continue to plague us today.
Russia was ripe for revolution while enmeshed in WWI. I won't go into all the historical background; suffice to say there were genuine grievances. Yet, all too often, the chosen solution for grievances can be just as bad, or worse, than the original grievance.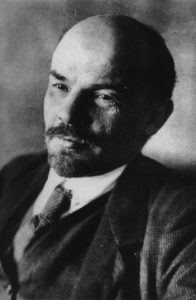 The Bolsheviks came to power in late 1917, led by Vladimir Lenin, a man with no pity for anyone, who judged all people by whether they agreed with him on every point, and who introduced the modern concept of genocide, as he evaluated people not by individual guilt or innocence, but by their association with whatever group he deemed unfit to live.
Lenin became the model for all 20th-century revolutionaries. He devoted himself to developing professional revolutionaries who believed in total revolution, without any compromise.
He exploited the people's war weariness and promised peace and bread for everyone. He controlled the Russian parliament by armed threats and intimidation. The press became a tool of propaganda; no dissenting voices were allowed. And he set up a secret police to inspire terror to any who might try to object to his goals. The czarist secret police were babes in terrorism compared to Lenin's.
His method for total control can be outlined in this way:
Destroy all opposition outside the Party
Place all power in Party hands
Destroy all opposition within the Party
Concentrate all power in the Party in himself and his handpicked subordinates
The irony is that Lenin finally was undone by his own decree that the Party would oversee the health of its leaders. When Lenin had a stroke, his eventual successor, Josef Stalin, pushed Lenin out of power and grabbed the reins himself.
What is there to say about Stalin that most don't know now? While we choose to highlight the obvious horror of Adolf Hitler (and rightly so), Stalin was conducting his own holocaust within his nation. He starved 7 million Ukrainians in the winter of 1932-1933; he held fake trials of Party officials, always leading to their execution (an estimated one million from 1936-1938), and signed a pact with Hitler in 1939 that allowed the latter to begin that awful world war.
Once that war ended, Stalin then proceeded to take over as many Eastern European countries as he could, giving rise to the Cold War. His long reign of 30 years led to the state murder of approximately 30 million of his own citizens.
From this horrific beginning, the communist vision of coerced utopia gave rise to a bevy of totalitarian states operating from that vision: China, North Korea, Cuba, etc.
No, I don't celebrate the centennial of communism. My task is to educate others on its nature, based as it is on the rejection of Christian faith and the exaltation of man in all his depravity.
I'm also called to point out that it has never worked as advertised in any place it has been tried. A book needs to be written that neatly summarizes that reality. Perhaps this would be a good title:
Despite the hard facts about this ideology, some still say it is a wonderful vision of what man can be if only it's tried the right way. I beg to differ. This "wonderful vision" is a vision of man without God and is, as Whittaker Chambers so eloquently explained when he broke from communism and found Christian faith,
What I had been fell from me like dirty rags. The rags that fell from me were not only Communism. What fell was the whole web of the materialist modern mind—the luminous shroud which it has spun about the spirit of man, paralyzing in the name of rationalism the instinct of his soul for God.
Yet far too many never face up to the obvious: this is totalitarianism, plain and simple.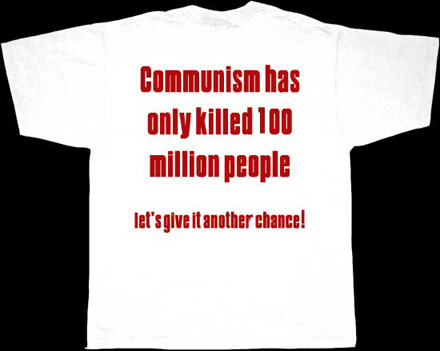 This false ideology, this attempt to make man into a god and annihilate genuine Christianity, doesn't deserve a second chance.