While I don't write this blog every morning, most mornings I do consider whether to write and what needs to be said. Specifically, I pray for God's guidance. It's easy to write a blog that critiques the government and culture—and often that's what I believe I should do—Jesus didn't spare His words toward the sinfulness of the culture in which he walked, particularly the hypocrisy of those who considered themselves leaders.
Yet I also want to highlight the good and help readers recognize the blessings the Lord bestows. That's where I am today.
I think of what God allows me to do as a professor of history as I attempt to direct university students into the renewed mind that should characterize all Christians.
Take this semester, for instance. I'm teaching four courses that permit me to showcase Biblical principles.
In my historiography course, I do this quite specifically as we examine disparate worldviews in the philosophy of history and survey the various schools of historical thought over time. The Biblical worldview and the principles associated with it contrast nicely with what secularists want us to believe.
My American history survey course introduces the facts of history (of which many of the students are unaware) and shows how to evaluate what has happened in light of Biblical truths.
My course detailing the American Revolution, which should be more properly called the American War for Continued Self-Government (but that's a topic for another time), is more than an account of battles. It deals with all the historical background that led to the conflict and reveals that the controversy had a Biblical basis.
Ending that course with an examination of the Constitution and with a book that delves into how the Founders understood issues that continue to bedevil us today is illuminating.
A new course I'm teaching is on America from 1877-1917, in which I show how the thought processes of many changed with the advent of evolutionary theory; again, that lets students know why we are where we are now. I can also lead them through an analysis of the nature of progressivism, the pros and cons of big business, and the principal leaders of the era, both positive and negative.
There's so much talk about critical thinking in edu-crat world that the term has become nearly a meaningless cliché. I hope that my courses actually fulfill that goal.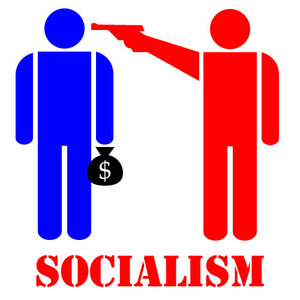 On top of those opportunities, I participated in a forum where I could present my viewpoint on the unbiblical nature of socialism and nanny-state government. The room was packed to overflowing. While I afterwards thought of a hundred and one other things I wish I had said, the feedback on what I was able to say in a limited time has been encouraging.
There are very few institutions of higher education that allow someone with my views to openly declare them. My thanks to my institution, Southeastern University.
I've been free to develop specialized courses, some of which one would be hard put to find anywhere else: Ronald Reagan and Modern American Conservatism; The Witness of Whittaker Chambers; C. S. Lewis: History and Influence.
Outside the official classroom, I've had other opportunities. Starting in January, I will be teaching an evening class on Lewis's The Screwtape Letters at a local church.
Some people my age think of retirement. I'm not there, at least not seriously, despite my jokes on that subject at times. God has given me so much to do, and it is so productive, that it would be wrong to let go of it at this time.
So today I reflect with gratitude on my calling, and I continue to carry it out with enthusiasm. Thanks be to God for His great love and favor.