Harry Freeman is not a household name; most Americans have no idea who he was. Why should anyone care? Well, Harry Freeman was an example of just how devoted someone can be to a political party regardless of the drastic changes that might occur.
Whittaker Chambers knew Harry Freeman. When Chambers joined the open Communist Party in America in the late 1920's, he worked alongside Freeman at the party's newspaper, The Daily Worker.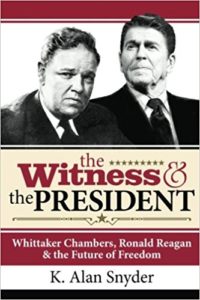 Allow me to draw from what I've written in my book on Chambers and Reagan:
Freeman was the perfect communist in his responses to the party line. As Chambers relates, "No matter how favorable his opinion had been to an individual or his political role, if that person fell from grace in the Communist Party, Harry Freeman changed his opinion about him instantly."
Others in the party also shifted their viewpoints to match the leadership, but Freeman was unique because he would do it "without any effort or embarrassment. There seemed to vanish from his mind any recollection that he had ever held any opinion other than the approved one. . . . More adroitly and more completely than any other Communist I knew, Harry Freeman possessed the conviction that the party line is always right."
Freeman, after he left the Daily Worker, went on to become the managing editor of the American Bureau of Tass, the Soviet news agency. In 1976, two years before his death, he received a special award from the Soviet leadership—the Order of Peoples Friendship. His achievement, according to the Soviet government, was his devotion to strengthening cooperation between the peoples of the Soviet Union and the United States. Freeman's commitment to the communist cause was total.
Chambers, for all his devotion to communism, could never be a Harry Freeman. He could not stomach the politics within the party, and when Stalin initiated a purge of the American leadership, Chambers saw it for what it was—a power struggle unrelated to whether or not a person was a genuine communist.
"It seemed to me," Chambers wrote years later, "that the party, of which it had been said in Lenin's time that it peopled the jails of Europe with philosophers, had simply gone insane. I thought: 'The pigmies have taken over.'" He refused to play along with this political game and dropped out of the party for a time. This made him a pariah, someone not to be trusted.
How many Harry Freemans, I wonder, exist in America today? The Harry Freemans of today are those who hold to the party line, regardless of which party, no matter how that party may shift and bend itself out of shape.
The Democrat Party in our day is not the Democrat Party of yesteryear when it had a strong anti-communist center. It never dallied with changing basic morality with respect to the right to life and marriage.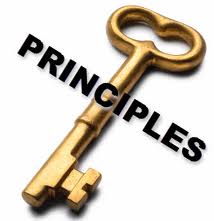 The Republican Party of 2017 has morphed also. It's no longer the party led by Ronald Reagan in the 1980s. Its purported leader has little in common with Reagan's sunny disposition, his devotion to constitutionalism, and his thorough knowledge of the conservative philosophy.
I'm concerned because I see Harry Freemans popping up all over the place. I see supposed conservatives, for instance, jettisoning basic conservative/Biblical principles for pure pragmatism.
My goal in this post is simple: it's a warning—don't be a Harry Freeman. Stay faithful to what you know is true and don't bend yourself out of shape to keep up with whatever the "party" wants you to do. Maintain your integrity.