Christian unity. What does it mean? Is it even possible? What can we learn about it historically? Nothing is so potentially wonderful yet so often downright disturbing as the quest for this elusive goal.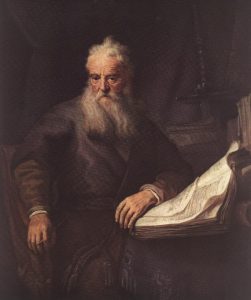 Even back in New Testament times, we don't see complete unity. The apostle Paul had some choice words for the Corinthian church as it broke into factions, each of which claimed to be following the true spiritual guide. He even chastised the faction that said it was the real one following Christ.
Yet Paul and the other New Testament writers, and Jesus in the Gospels, spoke often of the unity that should exist among those who have been brought out of the darkness of sin and into His marvelous light.
What's wrong with us?
Martin Luther broke with the Catholic Church, thereby starting the Protestant Reformation. He pointed to how the church had introduced man-made practices and how, in his opinion, it had altered the message of salvation. Thus began a century and a half of battle, both theological and on literal battlefields, between Catholic and Protestant, both claiming to have the correct interpretation of Scripture.
Among the Protestants, unity was often strained or broken completely. Luther couldn't agree with Zwingli on the nature of Communion/The Lord's Supper/The Eucharist (take your pick of terminology) and their fellowship was severed.
Groups like the Anabaptists were persecuted by both Catholics and other Protestants simply because they believed baptism should wait until the person understood the Gospel and made a decision to be a Christian. Their insistence that the only true baptism was by immersion outraged those who should have been their Christian brothers; many Anabaptists were executed for that belief.
Anglicans and Puritans fought a civil war in England in the 1640s. Both were Protestant but with different emphases in belief. Most early Americans were Protestant and maintained grave suspicions of the intent of Catholic immigrants. The first Catholic presidential candidate didn't appear until 1928; the first and only Catholic elected president occurred in 1960.
In my own experience during my lifetime, I've witnessed some Christian denominations consign Pentecostal/Charismatic believers to a special region of hell because they believe the gifts of the Holy Spirit were not discontinued after the apostles died.
What's wrong with us?
Here's the truth: heaven is going to be populated with vast numbers of individuals who once called themselves Catholic, Lutheran, Reformed, Presbyterian, Congregational, Baptist, Methodist, Nazarene, Wesleyan, Pentecostal, non-denominational, etc., etc., etc.
We are so quick to declare someone else heretical just because of a difference of belief over issues like baptism, Communion, gifts of the Spirit, and countless other secondary matters.
Here's another truth: all who have come to the recognition of their sinful state, who have grieved over their sin, and have come to the Cross of Christ seeking forgiveness have found that forgiveness and newness of life. They have been washed clean and are part of the family of God.
The apostle Paul stated it this way:
Do not be deceived: Neither the sexually immoral nor idolaters nor adulterers nor men who have sex with men nor thieves nor the greedy nor drunkards nor slanderers not swindlers will inherit the kingdom of God.

And that is what some of you were.

But you were washed, you were sanctified, you were justified in the name of the Lord Jesus Christ and by the Spirit of our God.
Denominational ties ultimately mean nothing. I will never be a Catholic because I disagree with some Catholic teachings. Yet I acknowledge many Catholic brothers and sisters with whom I will spend eternity. I will never be of the Reformed persuasion because I disagree with some of the doctrines promulgated under that designation. Yet I know many of that persuasion who are genuine Christians with whom I will stand in the presence of God and rejoice forever.
Jesus, in His prayer before going to the Cross, said this:
My prayer is not for them alone [His disciples]. I pray also for those who will believe in Me through their message, that all of them may be one, Father, just as you are in Me and I am in You.

May they also be in us so that the world may believe that You have sent Me. I have given them the glory that You gave Me, that they may be one as we are one—I in them and You in Me—so that they may be brought to complete unity. Then the world will know that You sent Me and have loved them even as You have loved Me.
Unity isn't just for the Christians' sake alone. It's through that unity that the rest of the world will see the truth. We are called to be one in Christ. May His prayer be answered in our day.