My book, The Witness and the President: Whittaker Chambers, Ronald Reagan, and the Future of Freedom, has been out now since early November. I've had the opportunity to speak about it before a number of groups locally.
It documents the impact Chambers had on Reagan as the latter read Chambers's masterful autobiography, Witness. Chambers helped Reagan understand why people would be attracted to communism, and spurred him on to take on communism, which ultimately led to the breakup of the Soviet Union.
The "future of freedom" part of the title refers to an analysis of which of these two key individuals in American history was more accurate in his prediction about how freedom will fare as we move forward in Western civilization.
Chambers was pessimistic, convinced that modern man would shut his ears to the message of civilization's decline and the need to turn back to God. Reagan, however, saw freedom as the wave of the future, pushed by the desire God placed in everyone to shake off tyranny's shackles.
I'm pleased to announce that the Reagan Ranch Center in Santa Barbara, California, has decided to make my book one of its offerings to visitors. The Center is a division of Young America's Foundation (YAF), which is an organization devoted to teaching high school and college students the principles of American liberty (on a basis of Christian beliefs).
The Center informs me that the book definitely will be useful in its programs. I'm also hopeful that I will be invited at some point to be included as a speaker in those programs.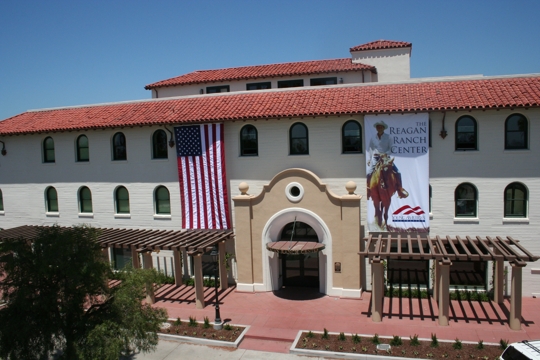 YAF also owns Reagan's ranch, situated close to Santa Barbara, high up in the nearby mountains. During my sabbatical, I was honored to have been given a personal tour of the ranch. Cross one off my bucket list.
What a blessing to have the book that was a labor of love for me for so many years now being sold by the organization that has such a close connection to the Reagan legacy.