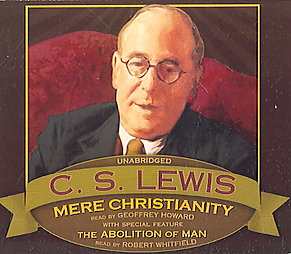 C. S. Lewis shows in Mere Christianity how the typical understanding of "being good" is in direct contradiction to the real Biblical explanation:
The Christian is in a different position from other people who are trying to be good. They hope, by being good, to please God if there is one; or—if they think there is not—at least they hope to deserve approval from good men.

But the Christian thinks any good he does comes from the Christ-life inside him. He does not think God will love us because we are good, but that God will make us good because He loves us.
Once we repent and receive His forgiveness, our thinking gets straightened out. It's a lifelong process. The apostle Paul confirms this in the 12th chapter of the book of Romans when he instructs:
Therefore I urge you, brethren, by the mercies of God, to present your bodies a living and holy sacrifice, acceptable to God, which is your spiritual service of worship. And do not be conformed to this world, but be transformed by the renewing of your mind, so that you may prove what the will of God is, that which is good and acceptable and perfect.
The genuine Christian seeks to change his thinking as fast and as often as he discovers God's perspective. We are in a continual renewal process. Out with the old, in with the new.