There's a world of difference between being an honest evaluator of Donald Trump and being a dishonest purveyor of distortions. My goal, as I've shown many times in this blog, is to point to the problems I see in Trump's character that could lead to disasters and to the steps he takes that can do some good.
My goal is honesty in evaluation.
That's why when he makes a statement that is sound and reasonable and the media and Democrats (I know, I know, I repeat myself) make it into something he never said, I will point to the truth.
Trump, in reference to the murderous, violent MS-13 gang, which consists predominantly of El Salvadorans who have come to the US, called them "animals." He was not referring to all immigrants; he was mentioning specifically only this deviant crime "family."
That's not how some in the media played it:
According to an article in Time—that vehement expositor of right-wing rhetoric (note to those who are not in the know—sarcasm alert!)—MS-13 operates in 42 states and Washington, DC, with approximately 6,000 members nationwide. When I was living in Northern Virginia, just outside DC, I heard many accounts of its activity in my area.
The Time article goes on to say that murder and drug trafficking are staples of MS-13. Then it quotes New York Governor Andrew Cuomo calling them "thugs," as he announced new initiatives to take them down for their crimes. No one has ever accused this ultra-liberal governor of being anti-immigrant.
Other Democrat politicians are not quite as connected to this part of reality: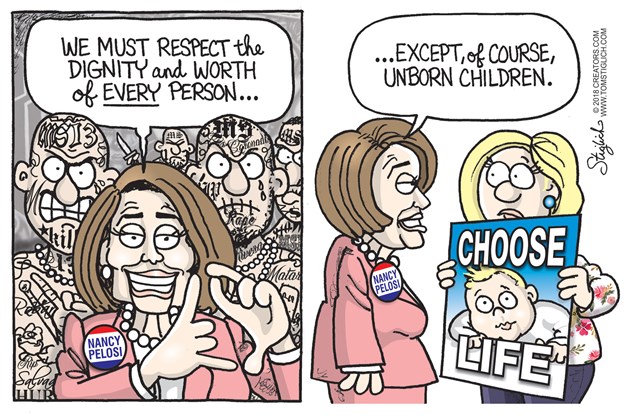 Trump had a good reason for his comment about MS-13.
That's my honest evaluation.