In a society like ours, which now tends to view all things through a political lens and thinks there are legislative solutions for all problems, we focus on making external changes—gun control being one of those.
Pass a new law, we're told, and we will wipe out the problem. Of course, that cry ignores the reality that we already have laws on the books that supposedly will stop shootings—but they don't.
Whenever we think that tinkering with laws will save us, we are looking past the the real influences that cater to our sinfulness.

Guns have been around throughout all of American history. Only recently have we experienced tragedies like what occurred at the Parkland school. What's changed? How about what we consider "normal" for entertainment? How about the rejection of the absolute laws of eternal right and wrong?
I'm not saying we shouldn't take external precautions against man's sinfulness. That doesn't necessarily mean arming all teachers, but there can be a deterrence if evil men know they will be met with more-than-equal force if they attempt something.
At my university, we have an arrangement with local law enforcement that allows individuals on the campus to be trained in the use of firearms in a shooter situation. No one knows which individuals have that training; we don't know where the guns are located, but we have an assurance that if a situation should arise, we don't have to wait for the police to arrive before taking steps to counter the evil.
I like that assurance. It values human life. It is a proper, Biblical concept of self-defense. And it can make a potential killer think twice before acting.

Gun-free zones are an open invitation to violence, not a preventative.
I also want us to keep some perspective: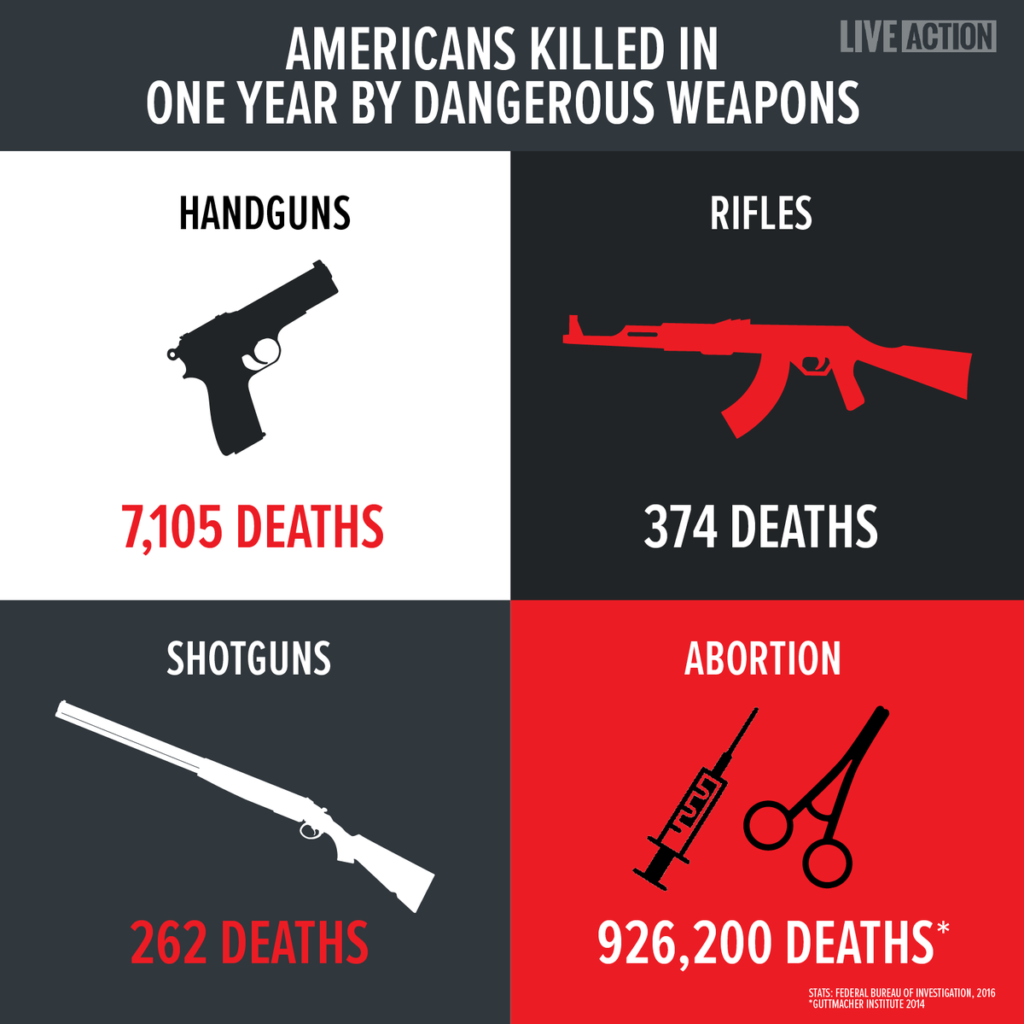 While we should be concerned about all incidents of violence that lead to the death of innocents, I have a hard time taking anyone seriously who doesn't see the greatest violence of all against the innocent.
Many people posturing about gun control and displaying angst over the fate of our children in the schools have nothing at all to say about abortion, the biggest killer of all. Some are even strident supporters of abortion while simultaneously, and sanctimoniously, decrying violence toward others.
We have drifted so far from God's moral law that it is no wonder we are suffering now. Neither would it be unjust of God to bring judgment for our callousness.