Does anyone remember when Republicans thought deficits were a bad thing? Somewhere in the deep recesses of my mind, I can recall that the Obama spending was going to ruin the country.
Now, not so much, apparently.
Republicans, under the leadership [?] of Sen. Mitch McConnell, have joined hands with Sen. Chuck Schumer's Democrats to pass a budget that continues to blow the roof off the deficit.
We're over $20 trillion and still counting. But don't worry, both parties are coming to our rescue.
I used to believe that Republicans were sincere about reducing spending. Ah, for those good old days when I could rest assured that there were adults in the Congress.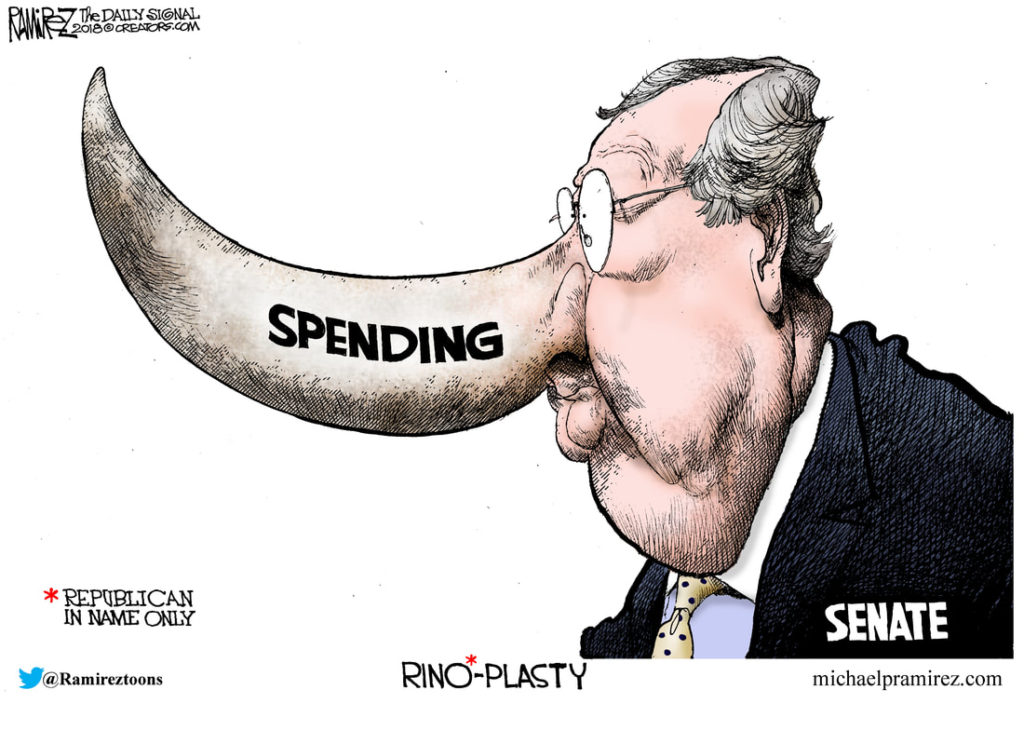 I don't wish to overstate, as there are conscience conservatives who stand for principle, but it's becoming painfully obvious that they are a distinct minority.
And all that talk about defunding Planned Parenthood? Well, talk is, as they say, really, really cheap. Sometimes satire sites get it absolutely right, as the Babylon Bee did the other day. Check it out.
Please know that I take no pleasure in pointing out all the hypocrisy. It's disheartening, and I do continue to pray for the Christians among our representatives to come forward and stand with integrity. They have a hard job, I know.
Meanwhile, this exhortation seems appropriate:
The integrity of the upright guides them, but the unfaithful are destroyed by their duplicity. Proverbs 11:3