Republicans have almost accomplished something—almost because the House and the Senate still have to iron out differences—but it looks like a tax cut bill is ready to become reality.
Democrats criticized the Senate version as being cobbled together at the last moment, thereby not giving enough time to study it. Does that concern jog anyone else's memory?
Yes, they didn't exhibit this type of concern back in the Obamacare days.
One feature of the bill is something Ted Cruz added to it. I'll let him explain:
The Senate also voted to adopt my amendment to expand 529 College Savings Plans to include K-12 elementary and secondary school tuition for public, private, and religious schools, including K-12 educational expenses for homeschool students.
I appreciate Cruz's concern for families, and that it extends to Christian schools and those who choose homeschooling. The Democrats' reaction to the Republican bill is perhaps best expressed by their Senate leader, Chuck Schumer:
What else has been happening? How about the wheels of justice in a place like San Francisco, where the illegal immigrant who was deported five times and then shot and killed Kate Steinle was acquitted by a jury of San Francisco citizens?
I think most of America has a different verdict to offer to the denizens of that Far Left enclave:
Also, the Mueller probe continues, in which former Trump advisor Michael Flynn has now accepted a guilty plea for lying to the FBI. I don't condone Flynn's actions nor his sometimes shady activities, but the glee on the Left reached new heights when ABC reporter (?) Brian Ross, citing a single anonymous source, declared that Flynn was prepared to testify that Donald Trump, as a candidate for president, told him to contact Russians.
The glee turned gloomy when the report turned out to be false. Ross has now been suspended for four weeks and has been informed that he will not be allowed to cover Trump news.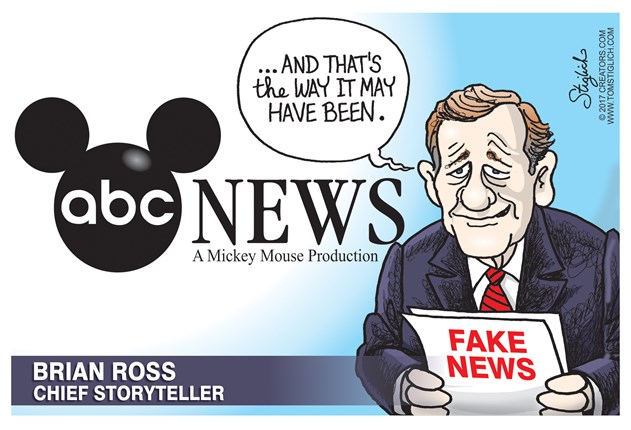 Lest you think everything has been rosy for the president, don't forget that he tweets. He's now claiming that the voice on that infamous NBC tape in which he boasted about how he could do pretty much anything he wanted with women due to his celebrity—you know, the tape that almost brought down his candidacy—is not really his voice at all.
Really.
We're supposed to ignore the fact that he acknowledged back then that it was indeed his voice and that he offered somewhat of an apology for those words. I say "somewhat" because apology is not part of his vocabulary.
Even when things go right for Donald Trump, he is capable of ruining good news.
I shouldn't neglect to mention that North Korea keeps firing missiles. It appears that rogue nation now has the ability to send one directly into the heart of America. What's the next step for us in response to this threat?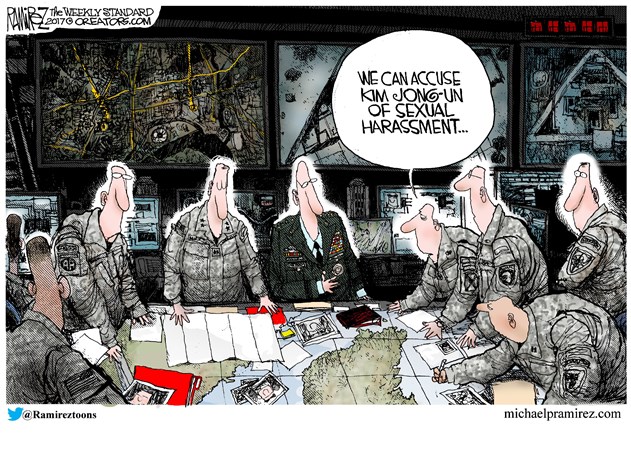 I really hope we come up with something better than that.