I've never had a problem with the Russia probe. I believe in investigating all possible connections between a foreign power that would like to create havoc in our elections and those in our country—Republican or Democrat—who may have colluded with that enemy. And let's make no mistake about that: Russia is not a friend.
Indictments in the Robert Mueller investigation are supposedly coming down today. As of this morning, I have no idea who is being indicted, but the probe is not over, to be sure.
What's bothering Democrats, who were the main instigators of the probe, is that it seems to be taking a different direction, and actually may be fair after all. The latest info points to themselves, and in particular, the Clintons, especially the Hillary campaign during the presidential election.
And this time, a clandestine meeting with an attorney general may not get the desired result:
Why are both Clintons concerned? It appears that while she was secretary of state, a deal was concluded that gave Russia control of one-fifth of all uranium production capacity in the United States. That deal led to a flow of cash from the Russian-controlled company into the coffers of the supposedly charitable Clinton Foundation.
Then there's the issue of the dossier that was released during the campaign on Trump's connections to Russia and his moral behavior while in Russia. True stories or concocted rumors? That's what the probe is attempting to decipher.
However, it's becoming increasingly clear that the Hillary Clinton campaign was behind this, paying big time for what they endearingly call "opposition research." I think it went well beyond that.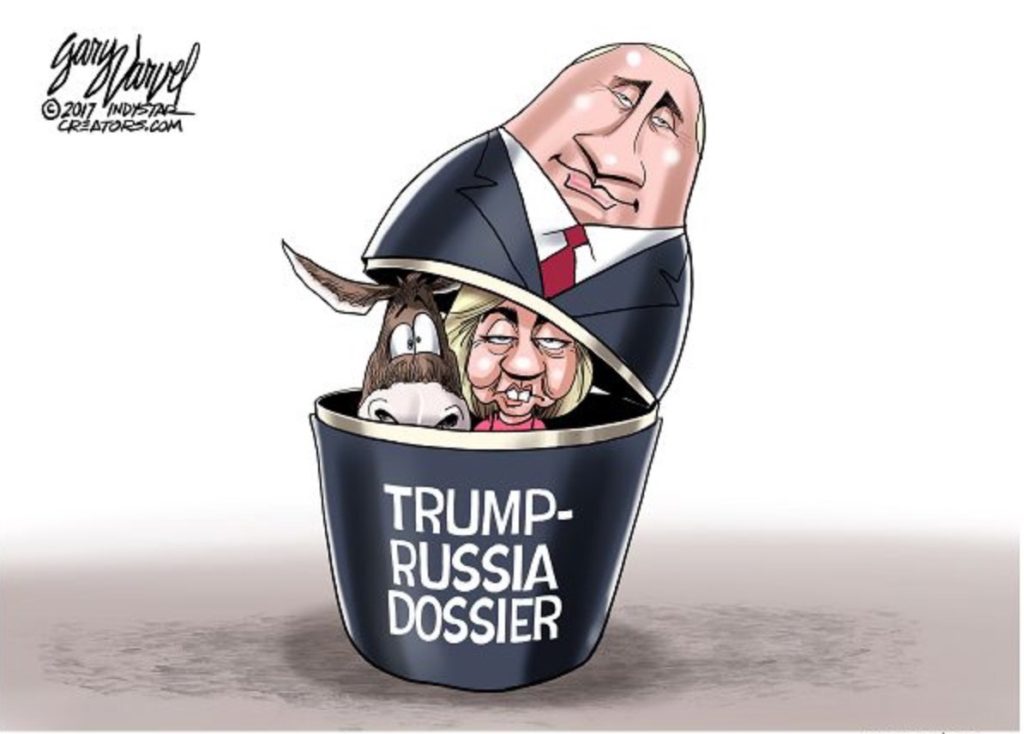 As I said, this is not what Democrats expected:
The media isn't too thrilled with this turn of events either. How can you tell?
This doesn't put Trump or any of his people in the clear, of course. All the facts have not yet come to light, but the light does need to be shining on both sides of our political divide.
Stay tuned for more.