Some people just won't go away. Former president Obama is one. He's already making public comments on his successor, pointedly criticizing his policies. It might be helpful if Obama could remember how George W. Bush treated him when he took office. Honoring a long tradition of allowing the new president to set his own course, Bush never launched into a public critique. But that was when honor was still something people cared about.
Now we have Hillary Clinton refusing to exit stage left quietly. I know this is kind of old news, but I haven't been commenting on politics recently—I have to catch up.
What's remarkable about Hillary's public statements of late is that they are so tone-deaf and ridiculous that even her own Democrat party leaders are distancing themselves from her.
She simply can't come to terms with her loss in the last election, and she doesn't seem the least bit willing to admit she might be the biggest factor in that loss. No, everyone else is to blame.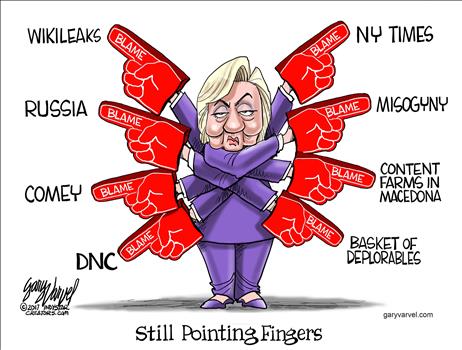 Surely the loss couldn't have had anything to do with a private e-mail server, Benghazi, or the antics of the Clinton Foundation. Of course not. She deserved to be president because her last name is Clinton (when she chooses to use it instead of Rodham). The new president is illegitimate.
In her commencement speech to her alma mater, Wellesley, she did joke (as much as Hillary can ever joke about anything) that a little liquid imbibing helped get her through the defeat, but again, there was nothing in that speech that displayed any knowledge of her own faults. Those listening, though, might have picked up on one of those faults: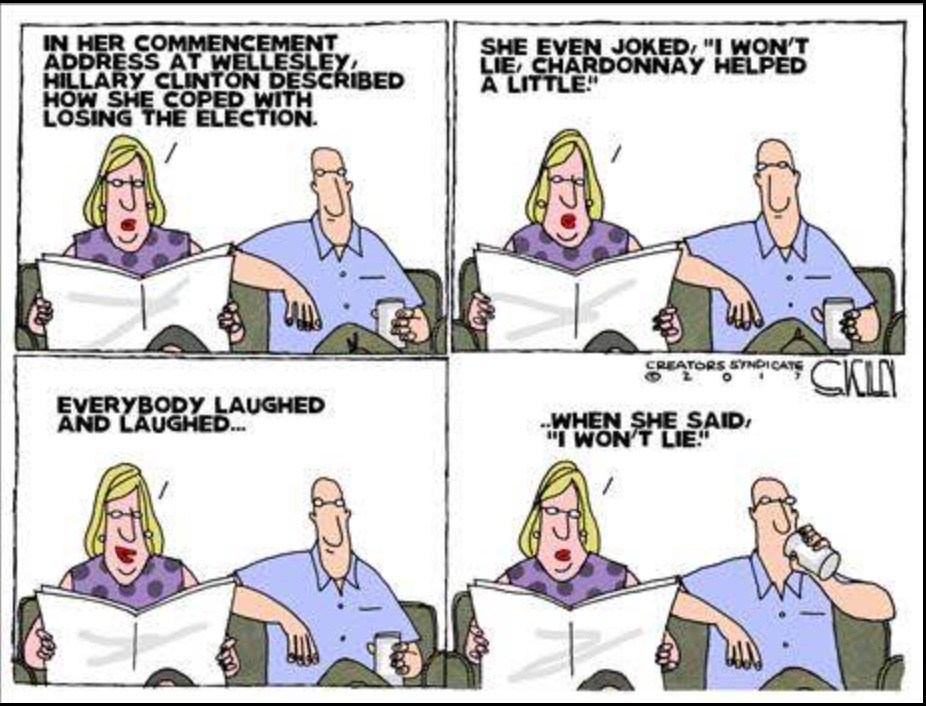 How does one develop a seared conscience? It can start at a young age and become such a habit pattern that one actually begins believing the falsehoods: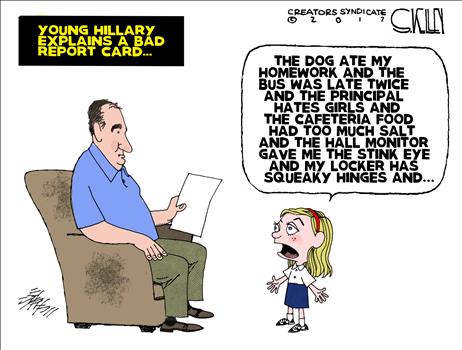 The nation dodged one bullet in November. We're still trying to deal with the other bullet. More on that tomorrow.