The "Replace Obamacare Saga" continues. Critics of the whole idea of getting rid of this failed policy don't really get it yet:
I'm not sure, though, that enough Republicans get it either: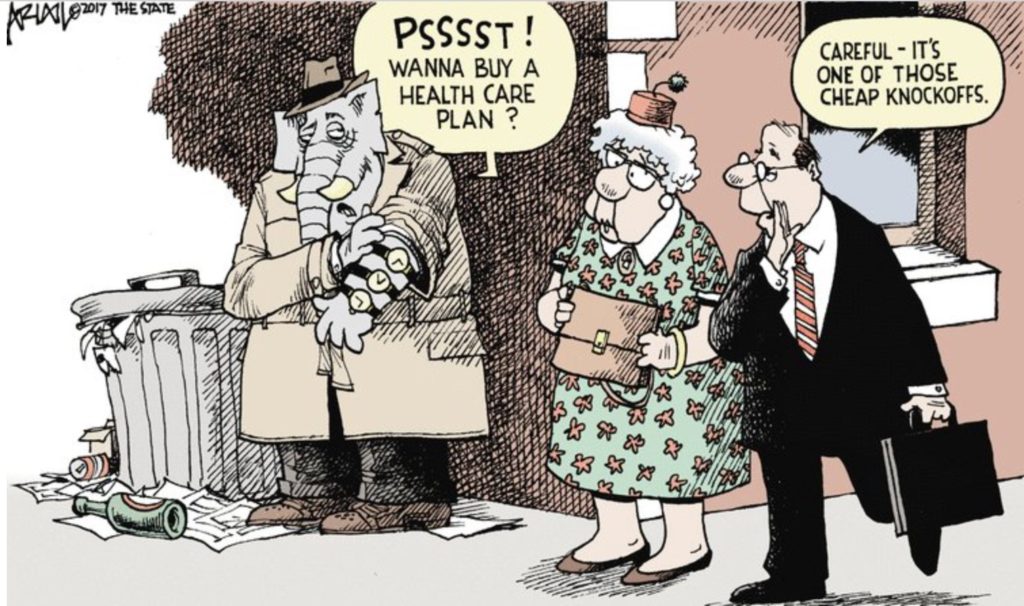 The problem, as I see it, is that too many of the Republican leaders, and the guy in the White House, remain committed to the idea that the federal government has the authority to dictate healthcare. Republicans want to tinker with the Obamacare disaster, but they haven't really grasped the fact that the government both shouldn't and can't succeed in this endeavor:
No matter how much Trump railed against Obamacare during the campaign, he persisted in promising that the government would make sure everyone is covered. Well, isn't that what Obama promised? What's the difference?
Why not free up the system and get the government out of it? Well, says the Congressional Budget Office (CBO), the new Republican plan will throw a lot of people off health insurance. What it doesn't take into account is that many of those are the ones who were forced to get the insurance in the first place. Maybe now they might opt out.
But that would be called liberty . . . and we certainly don't want that. The Nanny State must be upheld.
Republicans, hear this message, please. Rid yourself of the "Precious." Throw that Ring into the fires of Mordor once and for all.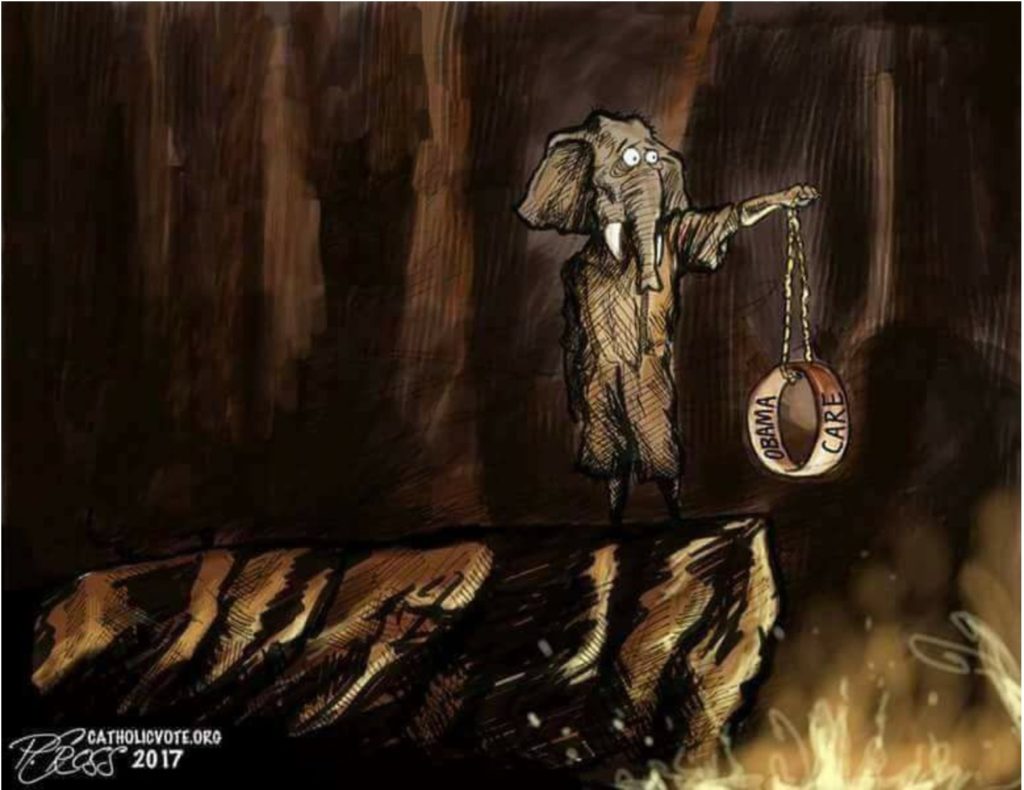 Once that is accomplished, perhaps peace and common sense will prevail in the American Shire.