My previous post was full of praise for a good number of Trump's cabinet nominations. Proper analysis, though, requires honest scrutiny of picks who may not be as praiseworthy. There are a few.
It took a while for Trump to make a choice for secretary of state, and everyone was waiting for that crucial decision. The job is always considered one of the most significant, as it bears the responsibility of representing the administration to other countries.
Rex Tillerson, CEO of ExxonMobil, has been chosen to be the next secretary of state. That nomination, though, has already come under fire. The biggest concern for many is the close ties Tillerson has developed with Vladimir Putin.
Russia, in the Putin era, has not been America's friend. It is an ally of Iran, which has lately reconfirmed its desire to wipe Israel off the map. Russia also has been the most visible backer of Syria's despotic leader Bashar Assad.
With accusations of Russia's attempted interference in our presidential election (pretty well established, but not necessarily something that influenced the outcome), Tillerson is a controversial pick.
I have that concern as well. Yet my concerns run deeper.
As head of the Boy Scouts of America, Tillerson led the charge to open the organization not only to boys who claim to be homosexual but to homosexual leaders, thereby changing the entire direction of the Boy Scouts. ExxonMobil also is a prominent donor to Planned Parenthood, apparently unfazed by the 300,000-plus babies who are murdered each year with the help of that organization.
I was gratified to see Tony Perkins, president of the Family Research Council, come out firmly opposed to Tillerson's nomination. Perkins had visibly lined up the FRC in favor of Trump during the election.
Some will say that those criticisms shouldn't be part of this process, that the job of secretary of state won't get Tillerson involved in those issues. That's not necessarily so. When dealing with other nations, all kinds of policies may be on the table. I don't want someone with Tillerson's views representing this nation.
Less controversial, but also questionable, are the nominations of Steve Mnuchin for secretary of the treasury and Wilbur Ross for secretary of commerce.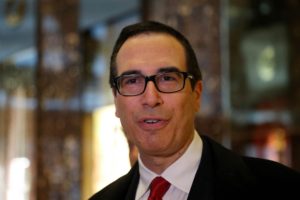 Mnuchin was Trump's national finance director for the campaign. He is a lifelong Democrat who spent seventeen years at Goldman Sachs, eventually becoming a partner in the firm.
What's amazing to me is that for many of Trump's most fervent backers, Goldman Sachs is the epitome of all evil. Trump himself attacked the firm during the campaign and loved to link Ted Cruz to it because Cruz's wife, Heidi, used to work there.
Yet I hear crickets now from those who think Goldman Sachs is the focus of evil in the modern world. Trump wants a former Goldman Sachs partner running the treasury department and no one who vilified the firm earlier has publicly criticized the move.
Let's be honest. Trump never really believed Goldman Sachs was all that bad. He was merely manufacturing outrage to get votes.
What bothers me most about this is the propensity of the most dedicated Trump backers to give him a pass for things they would loudly condemn if others did them. This is close to a cult of personality. Haven't we had enough of that these past eight years?
Mnuchin may be a fine secretary of the treasury. I will give the benefit of the doubt, but his record certainly bears scrutiny.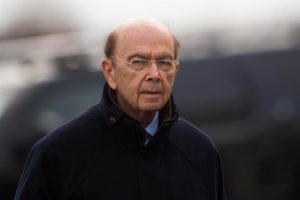 Wilbur Ross, the secretary of commerce designee, is another lifelong Democrat who is an outspoken critic of free trade, which is Trump's position also. Personally, I favor free trade, so I'm at odds with Trump's views on that from the start.
As someone who has spent his career buying up and restructuring failing companies, Ross does have vital experience to offer if he truly knows how to bolster commerce in that way. But Trump has another reason for choosing him.
Trump owes Ross a lot. His relationship with Trump goes back decades. Ross helped Trump keep control of his failing Taj Mahal casino in the 1990s by persuading investors not to push out the real estate mogul.
What? Trump, the expert businessman who is great at all he does, needed to be bailed out? Balloon punctured.
Those are the most questionable of Trump's cabinet picks. All of the ones I've highlighted, both positive and negative, over these last two posts, require Senate confirmation. Tillerson, in particular, may face some rough sledding, but Senate Republicans may feel like they have to give Trump what he wants at this point.
There are other appointments Trump has made that don't have go through the Senate confirmation process. I will deal with those in another post.