I believe in the rule of law. Regular readers of my blog know of my concerns about Donald Trump. Yet he has won the election and is the legitimate president-elect. I warned about him during the primaries; I even hoped for some kind of reversal of his coronation at the Republican convention. But now that the election is past, all American citizens need to accept the reality of a Trump presidency and pray for the best.
At least he's not Hillary Clinton. You know, that candidate that still won't quite go away.
The phony recounts should be curtailed. Threats against official electors should be investigated. President Donald Trump is the looming reality, and it's time for all the juvenile protests to end.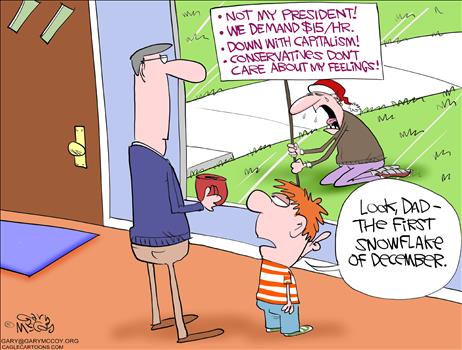 Yet we have so-called sanctuary cities digging in their heels and saying that federal law doesn't apply there. That's the same spirit that agitated South Carolina back in the 1830s when that state attempted to nullify a federal law, one that was passed with constitutional authority.
The same applies to immigration and naturalization laws: they are constitutional and need to be complied with or those cities should lose all federal money that goes to them (most of it unconstitutional, by the way).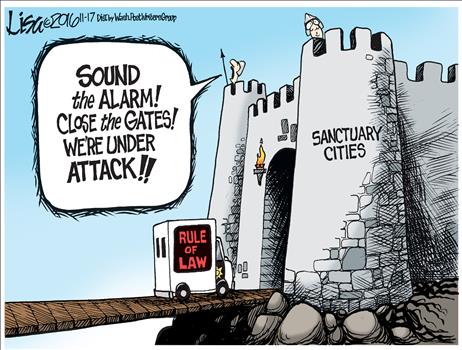 It's actually rather funny/sad to see Mayor Rahm Emanuel of Chicago declare his city as a sanctuary for anyone:
Trump has made a lot of promises.
Some of them I would like to see fulfilled; others, not so much. But it's going to take more than a tweet flurry to accomplish what he wants to do. It's going to take wise counsel and emotional maturity. I have yet to comment on the people he has chosen to surround himself with in his administration, but that will be forthcoming. I still want to find out who will fill that very key role of secretary of state before offering an opinion.
Yes, I do want Trump to succeed, provided those successes are of the constitutional variety. I remain in wait-and-see mode.