Both Hillary Clinton and Donald Trump continue to make news, not all of it very inspiring. Well, hardly any of it inspiring.
On Hillary's part, the key has been to hide as much bad news as possible, such as the Labor Day weekend dump of the notes made by the FBI when she was interviewed. The hope was that no one would pay attention on a holiday weekend. The word is getting out, though, that she plays fast and loose with the truth on nearly everything.
The Hillary camp's mantra, though, remains consistent: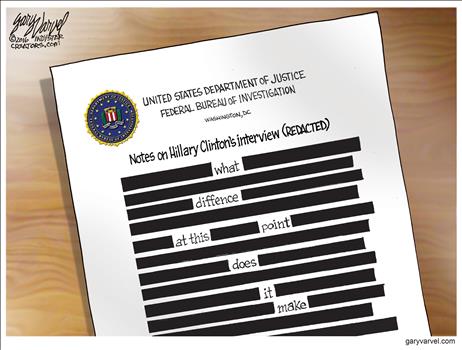 Then there's the issue of her health. It's not just anti-Hillary outlets that are now commenting on it. It's hard to ignore increasing coughing spells that last for minutes.
So, naturally, Trump makes an issue of it as well, raising questions about whether she can handle the office. He demands she release her medical records. I agree she should. The other side of the coin, of course, is that 70-year-old Trump should do the same, but he refuses also. Shouldn't this apply to both equally?
Then there's the demand from the Clinton camp that Trump needs to release his tax returns. On this point, I am in complete agreement. In the same way that she seeks to hide her health records, he seems bent on letting no one see the truth about his income, charitable deductions, or other questionable things that might come to the surface upon examination.
Hypocrisy abounds for both.
Trump also is making news about his position on immigration—whatever that really might be. It kind of depends on the day and the audience before which he is speaking.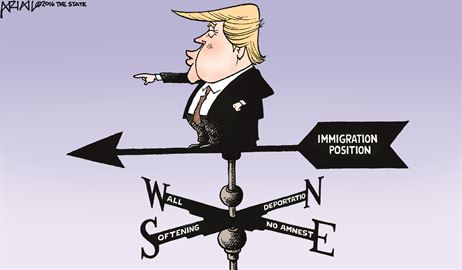 This election season corresponds with the height of hurricane season. There are similarities:
Never have the two presidential candidates in an election year been so roundly despised by the electorate:
This has led to new strategies for voters: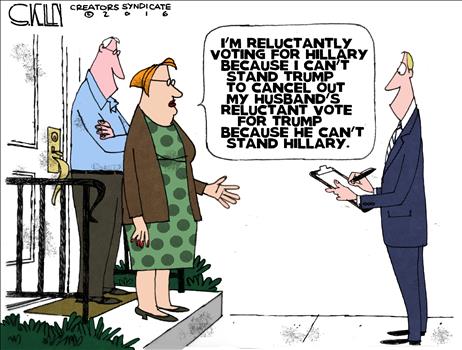 For my part, I think we lose regardless of who wins. That's why I will not vote for either one. I've covered the ground before for why I have come to that decision, so I won't repeat it all here.
My hope is that those who claim to be Christians will humble themselves and admit there is no human solution to our problems and cease to promote anyone who doesn't deserve our support. Perhaps then God will show mercy and do things behind the scenes to lessen the consequences of our foolishness as a nation.