This has been a bad week for both presidential candidates. Let's begin with Hillary.
The evidence is piling up that the infamous Clinton Foundation is little more than a conduit to enhance Hillary's climb to power, fueled by funds from foreign sources.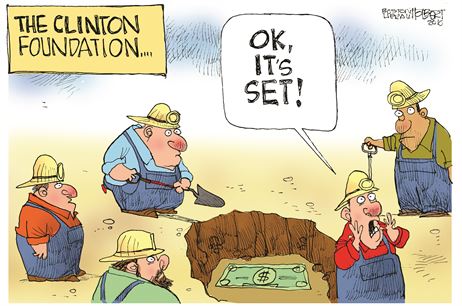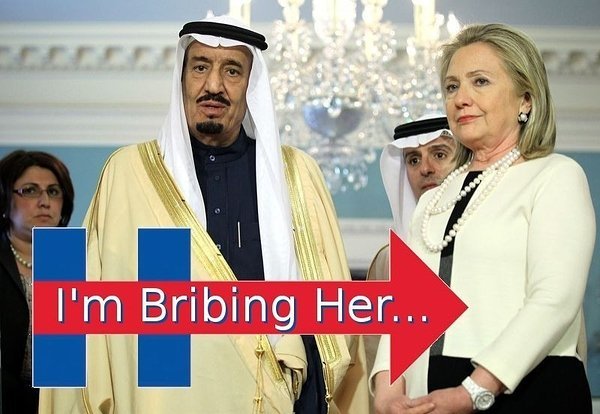 Remember that kerfuffle back in 2008 about who would be most ready to answer a 3 a.m. phone call? Well, now we know the answer:
We now know that big donors to the Clinton Foundation got a fast track for meetings with the then-secretary of state and that really nice favors followed in the wake.
In most worlds, this is called corruption.
When a Clinton is caught in corruption, however, the response is classically Clintonian:
All of this stems, of course, from the whole e-mail controversy. Hillary keeps trying to say that she only did what other secretaries of state, like Colin Powell, have done. Never mind that no previous secretary of state set up a private server and then attempted to delete everything that would be incriminating.
After months of using Powell as a cover, he finally came out and lambasted her this week, saying he never told her to do this.
And guess what? Another 15,000 "lost" e-mails were found. Now we're told some of the contents of those will be made public by mid-October.
Forget the corruption. She should be denied the presidency due to complete incompetence. She can't even delete e-mails well.
Then, in the last couple of days, Donald Trump has decided that his long-promised deportation of illegals just won't happen. That would be unkind, or something.
His new position (subject to change daily, or from one interview to the next) is not much different than what Rubio and Bush have promoted.
Wait a minute, wasn't this strong immigration stance the closest he's ever come to having a solid policy position on anything? Wasn't this the primary reason why so many people jumped on his bandwagon to begin with?
Poor Ann Coulter, who is now on a book tour for her newest offering titled In Trump We Trust. Set aside for the moment the attempt to make Trump into God's replacement. She is in no small amount of agony because she has stated that a change in his immigration policy would be a betrayal. I wonder how the book tour is going now?
Trump's attempt to be a rational human being is certainly laudable, but it also has to be genuine. I don't see that happening.
So where are we at this point in the race?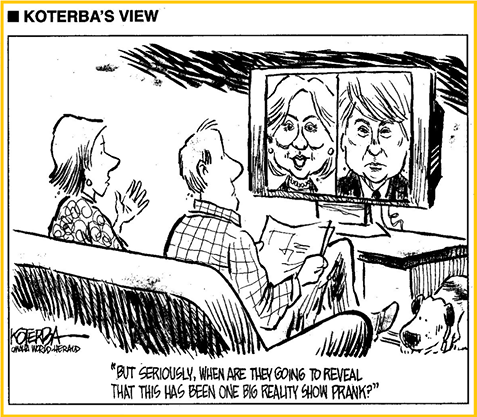 Too close to the truth.