That Iran "deal" is back in the news. Normally, a deal has something good for both sides, but Iran is walking away with the store while we pretend that it will now keep its word not to develop nuclear weapons for a few years.
The deposit of $400 million to Iran by a cash payment, a move that was carried out secretly by the Obama administration, has showcased once again the empathy our current president has for a terrorist state because it is Muslim.
Well, we owed it to Iran, we are told, but it was interrupted by the Islamic Revolution of 1979. You remember, the revolution that took Americans hostage in their own embassy? And that new government at the time wasn't exactly the one we were dealing with all along, now was it?
We've had a long history of not negotiating with terrorists. What has changed?
What makes this secret cash payment even more disreputable is that the four hostages Iran recently released were done so, apparently, only after this money arrived by plane. One of those hostages, pastor Saeed Abedini, has said that his plane, which was to take him back to freedom, wasn't allowed to take off until another plane arrived. One filled with cash?
Well, maybe I'm being too cynical. Maybe I should just believe what I'm told by my president.
After all, he has such a fine history of telling us the truth:
This is par for the course, though, for Democrat politicians: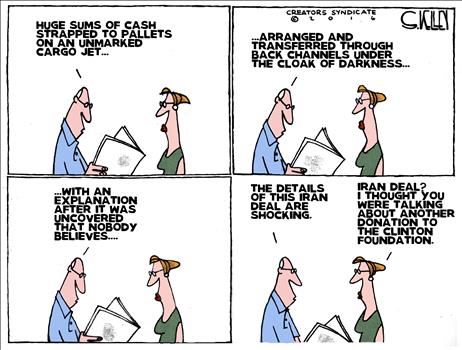 We are about to follow the most radical administration in American history with what may be the most corrupt. If only Republicans had gotten their act together this year rather than decide to throw a temper tantrum: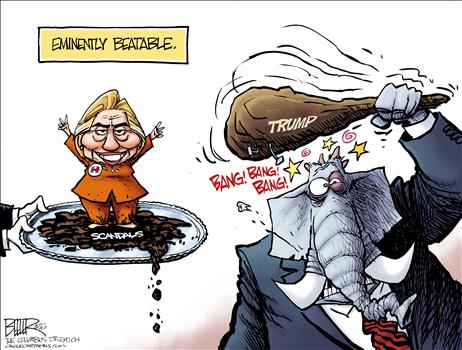 We have sown. We are now reaping.