Unity. That's what it's all about, right? All of us who are sickened at the thought of a Hillary presidency have to board the Trump train for the sake of unity. And if people like me, who oppose Trump for president, don't hop on board, we are the problem and will be blamed for a Trump loss in November.
As I've said countless times, and will repeat again, any Trump loss in November will be due to Donald Trump himself and those who mindlessly followed him into his own personal fever swamp.
Evidence? It abounds.
Let's look at what has occurred since the Republican convention.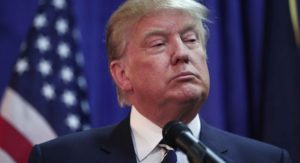 First, Trump refuses to let go of any comment by anyone that is the least bit critical of him, and continues to fire back regardless of the consequences. In politics, you take the heat and go on. Trump will not do so; instead, he creates bigger issues because he is so thin-skinned.
He continues to criticize Ted Cruz and won't back off on the stupid accusation that Cruz's father is somehow implicated in the JFK assassination.
He takes umbrage at a Muslim father speaking at the Democrat convention criticizing him. Keep in mind this was the Democrat convention. Of course they will line up speakers to criticize him.
In this case, though, the parents lost their son in Iraq. Now, whatever the truth is about the father—even if he should happen to be someone who ultimately favors Sharia law, or whatever—Trump's reaction was again supremely stupid. You simply don't rant against parents who lost their son in service to the country. From what I've read, the son lost his life when he ordered his fellow soldiers to stay back while he investigated; he died doing so, putting his fellows first.
That kind of decision needs to be respected, no matter who the parents are. Trump turning it into a "cause" only cheapens Trump. He somehow can't see that.
A whole slew of stupidity manifested itself yesterday. Trump tells a woman to remove her crying baby from his rally after first trying to say he loves babies. I've watched the video without any editing. He came across as a fool and someone who really, despite what he claims, doesn't like babies.
A veteran gave Trump his Purple Heart. Trump jokes that he always wanted one but didn't expect to receive it this way. Just a joke, right? Watch the video, please. He again comes across as "this is all about me, not thee." He doesn't honor the man who gave it to him; he turns the focus on himself—as always—because in Trump World, all that matters is Donald Trump.
Then, because Paul Ryan and John McCain criticize him for his comments over the Muslim parents' dead son, he now says he doesn't endorse them for reelection.
Some of my readers may respond with joy over that because of dislike of both Ryan and McCain. But regardless of what you think of those men, isn't Trump supposed to be unifying the party now? What does he do instead? He creates greater division. This is so bad that even Reince Priebus is upset. It takes a lot to get him upset with Trump.
Mike Pence has had to do more damage control than any VP candidate in history. I would feel sorry for him except for the fact that he signed up for this voluntarily. Did he understand what he was getting himself into?
How bad is it getting? I watched Fox News's The Five last night, a show that reflexively defends Trump no matter what. Except for last night. Only Eric Bolling was willing to find an excuse for Trump's antics. The others, especially Dana Perino, were critical. Perino practically said Trump was stupid and she seemed to be fed up with trying to defend him. She says she can offer no more advice on what he should do because he obviously won't listen to anyone. Her disgust with Trump was all over her face.
Reports coming from inside the Trump campaign paint a picture of an organization almost in chaos, with people beside themselves trying to rein him in unsuccessfully.
I am more and more convinced that Trump's supersized ego—one that has been allowed to grow throughout his life without any serious barriers—has made him a very disturbed man, both mentally and emotionally.
Beyond that, I'm not even sure he has the brain power to think clearly and rationally. He is stuck in his middle school vocabulary, with constant repetition of words and phrases (great, terrific, terrible, nasty, loser, etc., etc.) and has the emotional stability that goes along with boys at that level of maturation.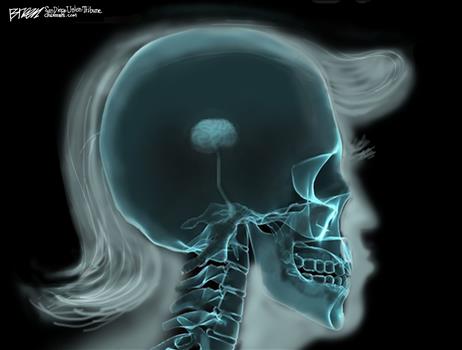 Am I aghast at the thought of a Hillary Clinton reign of error and terror? Absolutely. The trouble is that I'm equally aghast at the thought of a Trump ascendancy.
I'm in the minority in conservative circles right now. I'm apparently in the minority in evangelical circles also. That's okay. I've been in this position before. My goal remains the same: speak the truth as God gives me the light to see the truth; emerge from this fiasco with my integrity intact.
Pray for our nation.