I have been voting in presidential elections since 1972. There have been some terrible nominees along the way, but never before has the perfect storm erupted until this year. Never before have both parties scraped the bottom of this candidate barrel so thoroughly, leaving the American people with no tolerable choice.
Yes, I know a lot of voters are choosing one of these nominees anyway, but most are doing so with grave concerns, and for good reason.
The Democrat convention is now over, mercifully. If you want a party that delights in murdering babies, this is your party. If you want a party that seeks to destroy all gender distinctions, welcome aboard. If you want a party that finds the socialist vision to be energizing, you have a home.
And the nominee promises to complete what Barack Obama has begun: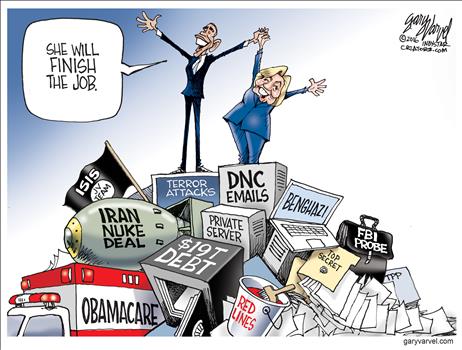 Hillary Clinton practically boasts that she will be Obama's third term. That's supposed to help her? Donald Trump thinks Hillary herself will lead to his triumph: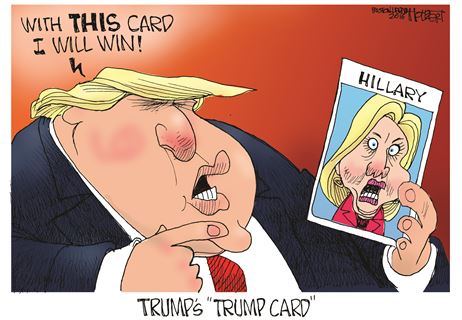 Any other year, with any other Republican candidate, that would be the case. Not necessarily this time. Ever since the Republican convention, Trump has been busily undermining himself, providing lots of opportunities for the Republican establishment to distance itself from him while still trying to say we should vote for him. Even his own VP pick, Mike Pence, has had to come out and try to explain away Trump's foolish talk.
It's also becoming even more obvious the kind of supporters Trump has outside of this country:
Sorry, but I don't find that encouraging.
Where does this leave the American people?
Each convention ended with the traditional balloon drop. A more non-traditional balloon drop might have been more appropriate: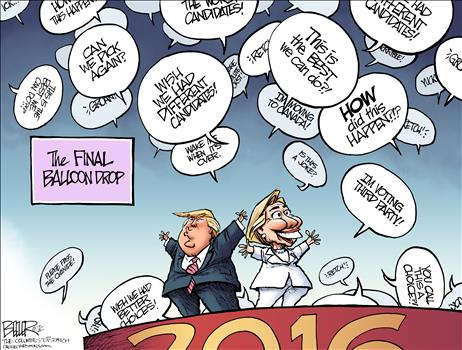 And rather than an election season where one can be enthusiastic about a candidate's positive achievements and promises for the future, we are left instead with this: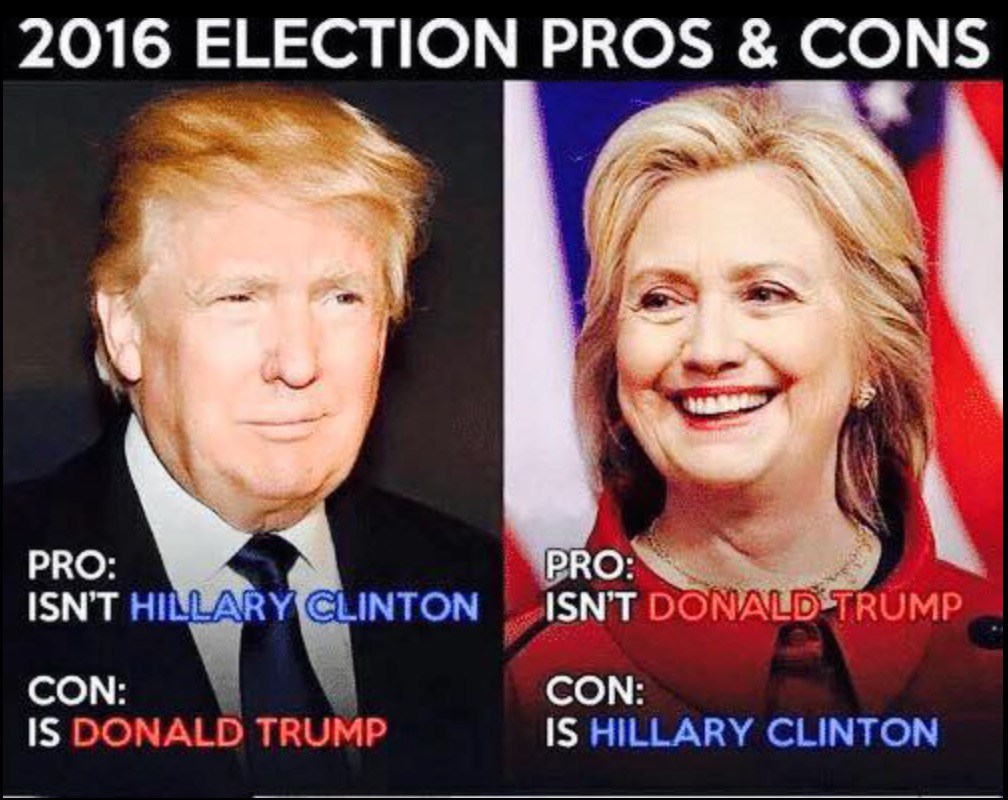 I keep ending my blog posts with this comment because it gets to the root of how I feel: May God have mercy on us as a nation.