I can't say we've entered a new realm of silliness after the Orlando terrorist attack. There's nothing new about the silliness that has been making the rounds from those on the progressive side of the cultural and political spectrum.
How to lay blame for what happened? If you listen to most Democrats/progressives/mainstream media (these are synonymous terms), you have a choice of targets: Christians (for not endorsing homosexual acceptance in society); Republicans in general (because they are naturally in favor of anything the "Christian Right" wants, right?); the NRA (those bloodthirsty gun owners who can't wait to conduct their version of the Valentine's Day Massacre); any combination of the above.
Never mind that the shooter boldly claimed allegiance to ISIS. Forget his history of radicalism, even to the point of rejoicing over 9/11. No, the blame for this attack must not be laid at the feet of Islamism. As President Obama famously stated in one of his autobiographies (more to come?), he will always take the side of Islam if he perceives it being under attack.
That's why the words "radical Islam" or "Islamic terrorism" must never be uttered.
You can make too much of words, our Ideologue-in-Chief instructs us. Funny, but I remember him saying pretty much the opposite when he was first running for the highest office in the land: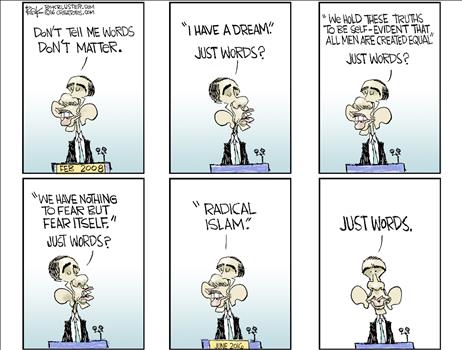 How does a mind like Obama's perceive reality? This illustration might offer a clue: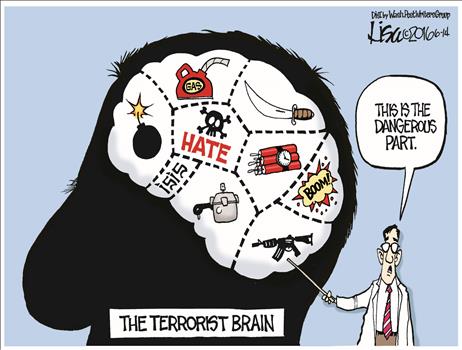 And that's why he has once again focused laser-like on what he believes is the crux of the problem:
And the solution is what?
If you think some logic might be lacking here, that might be because you are a logical person: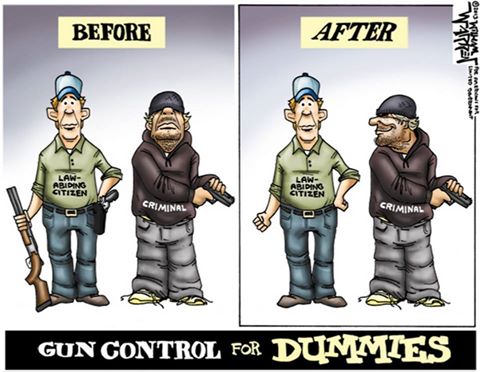 But if the president can convince enough people to think as he does, he can accomplish his goal of protecting those poor, oppressed Islamists. I'm certain he will have their undying gratitude:
Meanwhile, more of his fellow citizens will be dying—literally.