In the wake of the Orlando terrorist attack, some people are making fantastic charges. I'll come back to that in a moment, but first, a short testimony.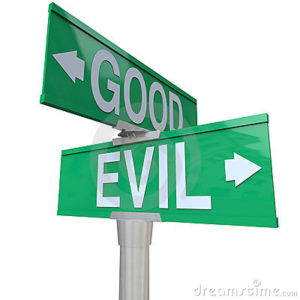 I know what it means to be in rebellion against God. There was a time in my life when I walked away from His love and rejected His ways. In short, I was lost in my sin and was on a road to perdition. God was merciful. He kept working on me despite my attitude toward Him. Over a period of a number of years, He drew me back through the Biblical path of recognition of sin, repentance, and faith.
For many years afterward, I referred to Him as The God of the Second Chance.
I share that up front today because I want it to be known that my personal experience of God's mercy gives me a heart of compassion for others who still remain in rebellion as I was.
The reason I speak out against sin is not because I hate anyone. I speak against it because sin is what separates us from God; only through repentance and faith can the relationship with God be restored.
Therefore, it is not love that refuses to acknowledge sin in others; a truly loving person wants those involved in sinful lifestyles to be aware of the danger. Genuine love that is inspired by God points to the danger in order to rescue others and put them on the road to salvation as well.
As a former pastor of mine used to say, "A Christian is one beggar telling another beggar where to find food."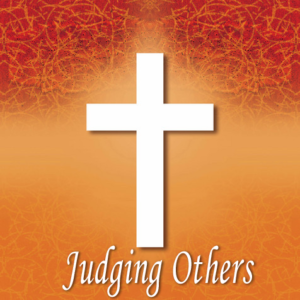 When anyone tries to use Scripture to say we shouldn't judge, they don't understand the context of the Scripture. The instruction there is to first take the log out of one's own eye—in other words, be sure you don't have a sin that you need to repent of first—before taking the splinter out of someone else's eye. We are to judge, but in the proper spirit of humility.
That said, let's look at the situation in Orlando through that perspective. It is clear that the prime perpetrator of sinfulness was the shooter who deliberately sought to murder as many people as possible. In that sense, it doesn't matter who the targets were; murder is murder and we legitimately grieve over the loss of life.
I firmly believe that homosexuality is a sin. It is a perversion of the gift of sex given by God. I also believe that those who die unrepentant of their sinful lifestyle, be it homosexuality, heterosexual sin, or a life of thievery, murder, or whatever sin you may want to list (and the Scripture gives a long list), means an eternity separated from the love and presence of God.
So, the saddest part of what occurred in that nightclub is the possible loss of forty-nine souls to the enemy of our souls. Barring a thief-on-the-cross confession at the last minute (and only the Lord knows who may have offered that), those forty-nine awakened to a terror that far exceeds what they experienced in the moments before their death.
What makes this so tragic is that God intended for all of us to be in close relationship with Him. We are the ones who refuse to acknowledge His ways. C. S. Lewis said, in his famous "The Weight of Glory" sermon,
There are no ordinary people. You have never talked to a mere mortal. Nations, cultures, arts, civilizations—these are mortal, and their life is to ours as the life of a gnat.

But it is immortals whom we joke with, work with, marry, snub, and exploit—immortal horrors or everlasting splendours.
God created each of us with inherent worth. Each person, no matter his or her lifestyle, is an immortal. We all will spend an eternity somewhere, but when we stay in rebellion against God's righteousness—a righteousness intended for our good, not to stop us from "having fun"—we become immortal horrors.
That's the real tragedy of what has transpired over this past weekend.
You will find, if you pay attention to the responses to the attack, that Christians have come to the forefront to offer aid and counsel for those left behind and grieving. Why? It's because we operate out of the love of God for others, even for those with whom we disagree.
We don't throw people from buildings or murder them because of their sins; rather, we reach out and try to help lead them out of their sins. We know what it means to have received mercy; therefore, we want to extend that same mercy to others.
Yet what do we hear from some sources? Christians are to blame for what happened because they believe homosexuality is sinful. Christians are to blame because they have pushed for freedom of religion laws. Christians are to blame for creating a mentality that leads to this.
No, no, and no.
Yet this onslaught of accusations is taking its toll. First, in public policy, we may see even more stringent controls over those of us who maintain Biblical standards of morality. Christian institutions like the one I'm part of, an evangelical university, may undergo more pressure to conform to the world's way of thinking and acting.
Then there's the pressure on individual Christians to lay aside their faith, to go along to get along. Professor Robert George of Princeton University penned a sad but true insight the other day, talking about how Christians are now, more than ever, tempted to follow the cultural trends no matter how antithetical they may be to Biblical teaching.
We deceive ourselves, Prof. George says: "Christians who fall in line with a trend always find ways to say that the trend, whatever it is, is compatible with Christian faith–even dictated by it!" That's the greatest danger of all, when those who call themselves Christians fall in line with a society that has rejected Biblical norms and even try to claim that the new ideas are somehow really Christian.
He ended his commentary with this:
Being human, we crave approval and we like to fit in. Moreover, we human beings are naturally influenced by the ways of thinking favored by those who are regarded in a culture as the sophisticated and important people.

When push comes to shove, it's really hard to be true to Christian faith; the social and personal costs are too high. We Christians praise the martyrs and honor their memories, but we are loath to place in jeopardy so much as an opportunity for career advancement, or the good opinion of a friend, much less our lives.

So we tend to fall in line, or at least fall silent. We deceive ourselves with rationalizations for what amounts to either conformism or cowardice. We place the emphasis on whatever happens in the cultural circumstances to be the acceptable parts of Christian teaching, and soft-pedal or even abandon the parts that the enforcers of cultural norms deem to be unacceptable.

We make a million excuses for going along with what's wrong, and pretty soon we find ourselves going along with calling it right.
I'm afraid he is correct in his analysis. My approach, instead, is to follow what Christian leader A. W. Tozer once said: "I claim the holy right to disappoint men in order to avoid disappointing God."
Jesus told His disciples to take up their crosses and follow Him. He also said the way is broad that leads to destruction and the way is narrow that leads to life. We are at a point where a line is going to be drawn—in fact, is already being drawn—where we will have to decide which side of that line we are on.
Moses, upon coming down from Mt. Sinai with the Ten Commandments, saw the Israelites worshiping a false god and giving themselves over to sexual sins. He drew a line that day; those who came to his side were spared, but the others were destroyed.
Decide this day whom you will serve. It's a decision that determines your eternity.