I feel bad for focusing so much on Hillary Clinton and Donald Trump. I've given short shrift to the other candidate still in the race—Bernie Sanders. Since today's primaries may be Sanders's last hurrah, I'm now going to make up for this oversight.
Bernie's candidacy is historic. It reminds me of a particular historical era that I lived through long ago (unfortunately, though, it wasn't in a galaxy far, far away):
Never have we had a candidate who is so proudly and vocally associated with the failed philosophy of the twentieth century as Bernie Sanders: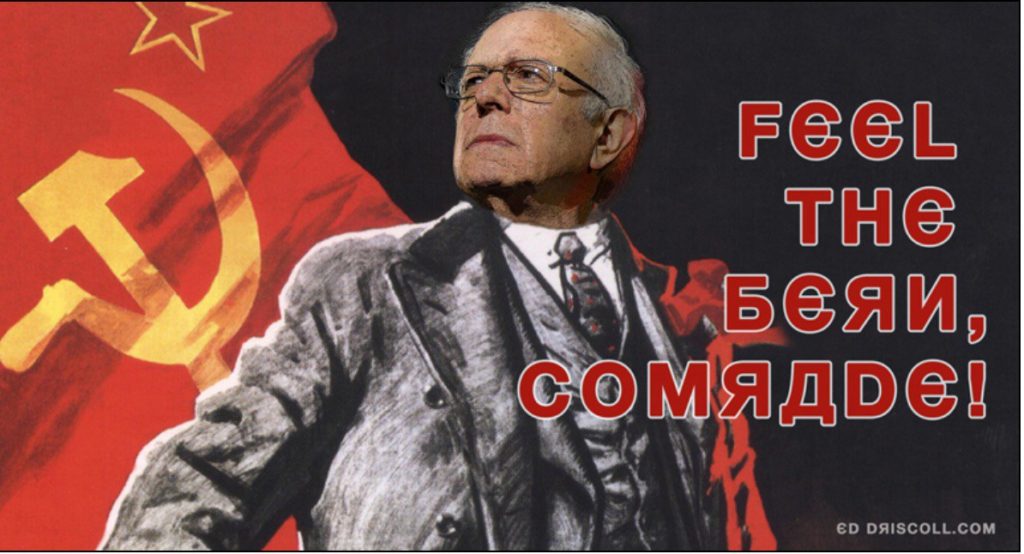 I'll give Sanders credit for not hiding what he really is, unlike the current occupant of the White House and his Democrat opponent in the primaries. He is fiercely loyal to a system that has never worked, and he has energized a significant portion of the Democrat base to follow him, zombie-like, into the failed economies of the past. Well, not all are in the past; we have a wonderful example today of what Sanders's policies would do for us. And if his supporters are genuine, they should want to live in such a place: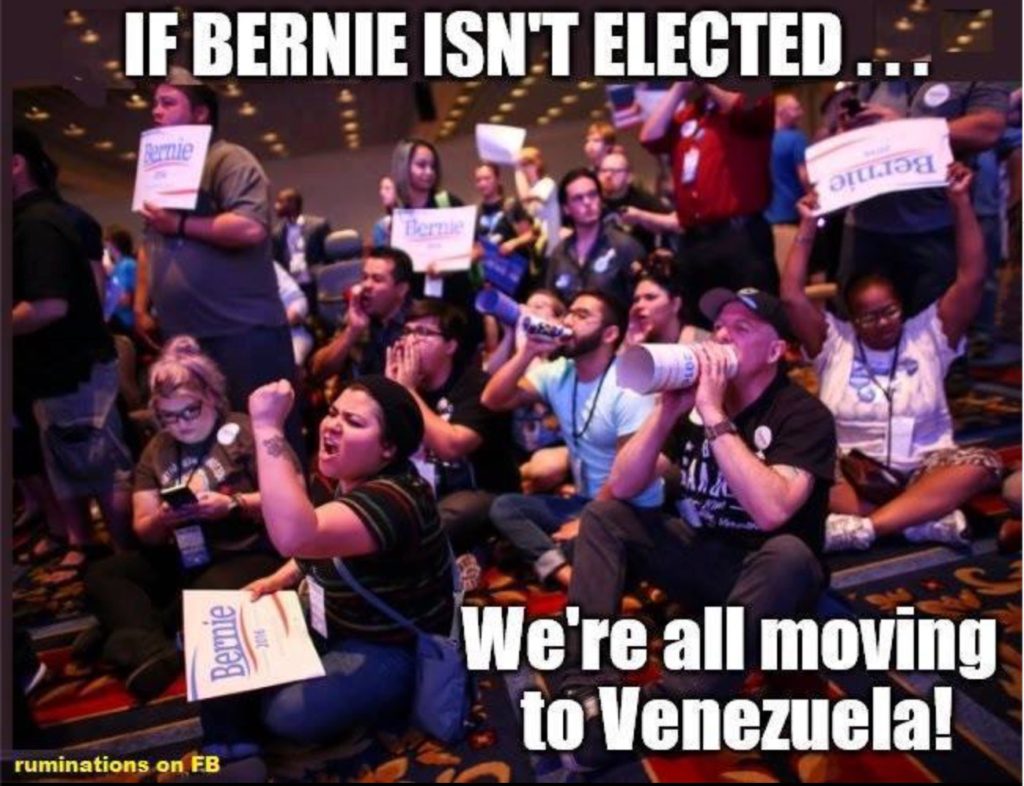 Sanders rails against the evils of capitalism and extols the wonders of such socialist havens as Venezuela, where people are rioting over not having food and other necessities. If we put Sanders in charge, he will make sure those evil capitalists will be held in check:
Of course, if we really desire Bernie's outcomes for our society, there is another way to get them: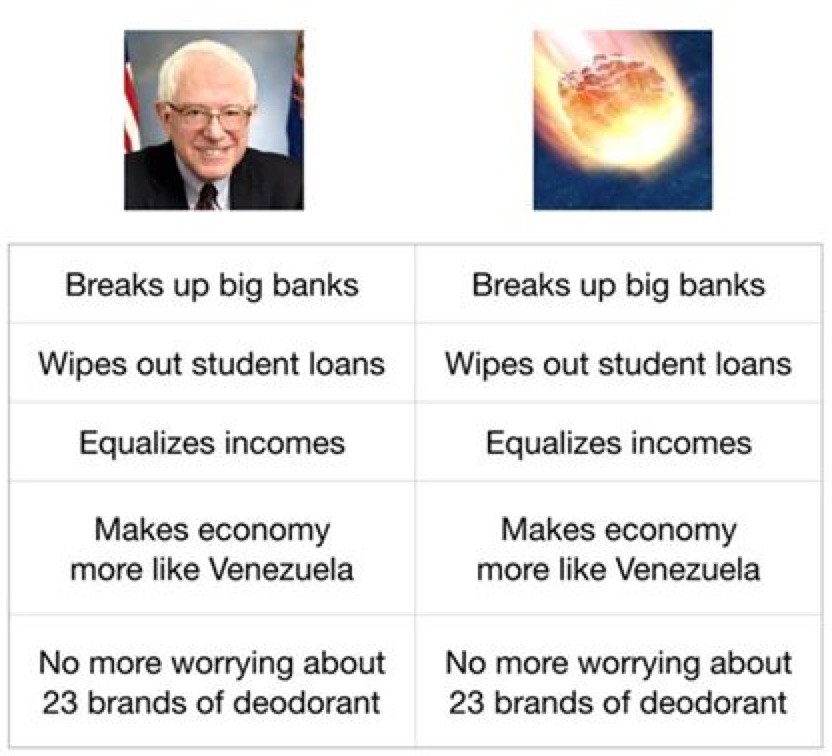 What is it that attracts people to his philosophy? Ignorance? Greed? Loss of historical perspective? Downright stupidity? I think we might be able to check all of those boxes, but resentment over what others have and the desire to take it from them is probably at the top of the list.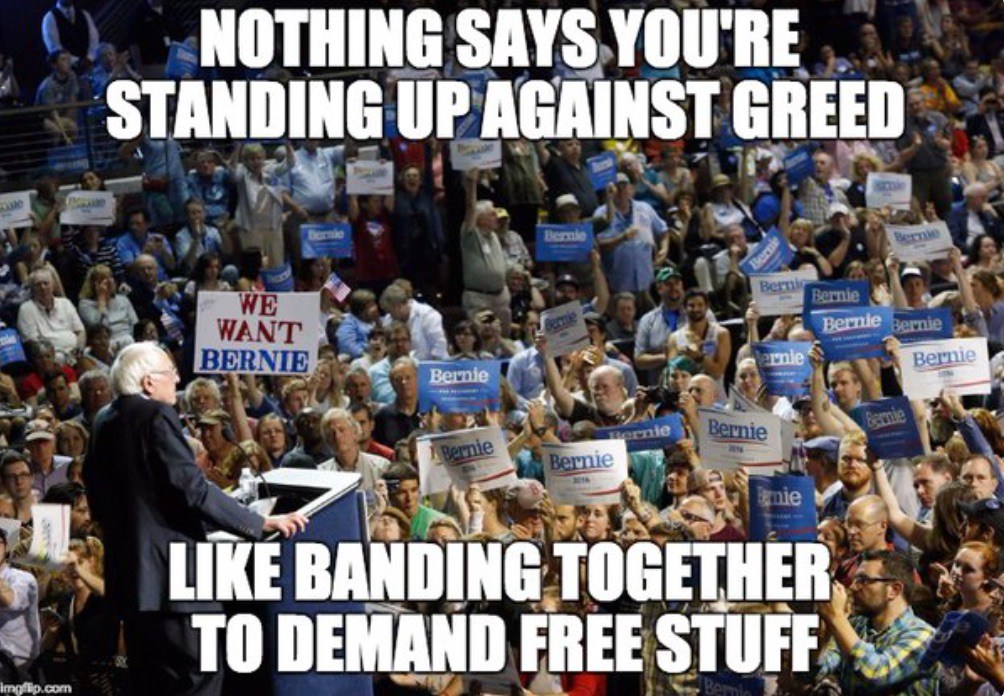 This basic selfish instinct is captured perfectly in this classic Calvin and Hobbes cartoon:

Once Sanders officially loses the Democrat nomination, he can continue to stay in the news cycle if he decides to run as an independent. That would cause quite a commotion in the Democrat ranks, the equivalent of the angst currently being experienced by Republicans.
Run, Bernie, run?