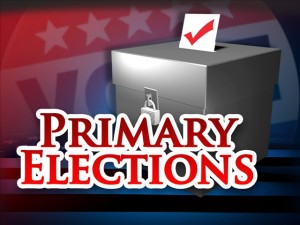 Four states on Tuesday held either a caucus or a primary. As with last Saturday's results, one can again go with the conventional analysis and give the night to Donald Trump or one can look a little deeper. I choose the latter.
Now, there's no denying that Trump won three of those four states and that it moved him closer to the nomination. But it didn't get him as far as one might want to think. Neither are the trends going in his direction.
Let's look at each state individually.
Mississippi
This was a two-man race only. Kasich and Rubio were so far behind as to be nearly nonexistent. As with Louisiana, according to reports, more than 40% of the voters had already turned in ballots early, meaning they had made up their minds prior to witnessing the last two debates, both of which were problematic for Trump. In Louisiana, those who voted on primary day went for Cruz over Trump. I have to wonder if the same scenario played out in Mississippi. How many early Trump voters regretted their haste afterward?
Michigan
This one was quite interesting in that Cruz didn't put any effort into the state. According to one report, his campaign spent about $1100 overall. In election terms, that's like spending nothing. Yet he came in second, overtaking Kasich, who had labored to make Michigan his lead-in to Ohio next week. It's amazing to hear some talking heads remark about Kasich's "strong" showing in Michigan while seeming to miss the fact that he came in third out of four candidates. Comments about Cruz's surprise finish, when he had pretty much written off the state, were few and far between.
I know it has become fashionable to blame the media for how much time they give Trump over Cruz, and I don't want to jump on a bandwagon just for the sake of jumping on, but . . . the accusation is all too true.
Rubio, by the way, took last place by a convincing margin.
Idaho
This was a runaway victory for Cruz, pulling in more than 45% of the vote; Trump was under 30%. Yet somehow it gets lost in the shuffle. Cruz spent more time here, giving an indication that when he concentrates on a state, he can make significant gains. Again, neither Kasich nor Rubio were major factors.
Hawaii
No one knew what to expect here. Trump won over Cruz by about 42% to 32% in a state known to be one of the most liberal in the nation. Cruz won liberal Maine, so that 32% in Hawaii may indicate more strength than some are willing to admit.
Delegates
As I noted in an earlier post, the number of states won, at this point, means less than the delegate total. While Trump won more delegates on Tuesday, it wasn't a massive take. In fact, Trump, despite winning three states to Cruz's one, earned only 12 delegates more than Cruz on the night.  Overall, he now has either a 458-359 or 459-364 lead over Cruz (depending on which network is doing the calculation), still within striking distance.
The Media
Okay, I have another comment to make about the media's role. After Trump won Mississippi and Michigan, he staged (I use that word advisedly) a so-called press conference that turned into an infomercial for his business "successes." Yes, I put that word in quotes. He had steaks on the stage, but his steak business went bust; he had water and wines, but he doesn't really manage those anymore. The water bottles on stage were just the typical kind you get at the nearest grocery store.
He then boasted that his defunct and fraudulent Trump University would rise from the ashes of the current lawsuits and be "great." Have you noticed how often he uses certain words—great, tremendous, wonderful, etc.? Have you noticed that instead of substance, he simply keeps repeating the same words and sentences over and over?
Yet the media never broke away from his ramblings. They gave full coverage to this lovefest for himself. He truly is a media creation. And a juvenile one at that.
What Next?
The big states next week are Florida and Ohio. I really don't mind Kasich staying in the race right now if there is any possibility he could take Ohio away from Trump. It won't be the start of Kasichmentum no matter how often he says it will be.
In Florida, I sincerely doubt that Rubio can win. I live here. I have access to a lot of disgruntled people who believe he betrayed them on immigration, and they are not very forgiving, even a few years later. Rubio won't step down before Tuesday, I'm pretty sure, so he risks his entire political future if he ever decides to run for governor. Losing a presidential primary in one's own state is a badge of dishonor that will stay with a candidate for a long time.
Cruz's decision to make a stronger play for Florida might be too little too late, but he is on an upswing while Rubio is heading in the other direction. Trends do matter. Even if Cruz cannot win Florida, if he puts in a surprisingly strong showing, that could help propel him into victories elsewhere.
If Rubio should lose Florida, his run is over, and he will need to acknowledge it, sooner rather than later. That will be the only hope for Cruz to overtake Trump. Despite some of the bad blood between the two campaigns, I find it hard to believe that the majority of Rubio supporters would migrate to Trump.
As far as I'm concerned, nothing has been decided for sure yet, no matter what you may hear in the media.