Donald Trump wins the Nevada caucus. Polls in upcoming states are looking good for him. He's the Republican (sort of) version of the Obama messianic complex, but perhaps illustrated differently: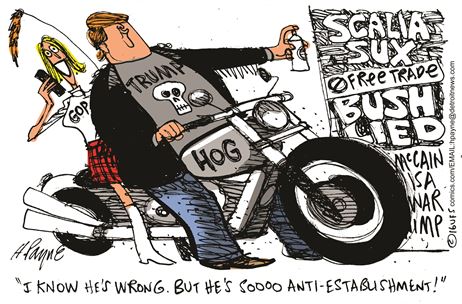 In my view, as much intellectual power is being shown in supporting Trump as Democrats exercised in their worship of Obama. And the two candidates who might have a shot at doing something about this are trying to destroy each other instead.
If you think this makes no sense, that means you still have some sense.
Meanwhile, on the other side, we have a candidate who ought to be prosecuted and sent to prison, but the focus of the media is not exactly on her misdeeds.
So we face a choice between a progressive, entitled, and should-be-convicted liar on one side vs. an arrogant, profane, deceptive liar on the other.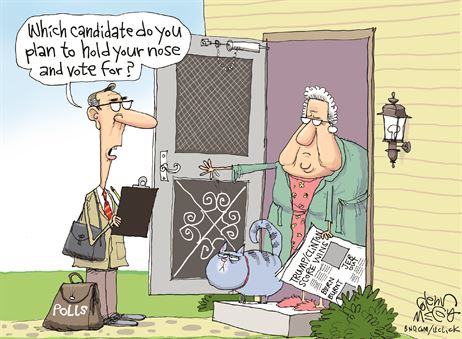 A Trump-Clinton election choice is no choice at all.