So many political cartoons, so little time and space to share them all. I'm going to try today, though. The emphasis will be on the Democrat side, but I won't forget Republicans either.
Hillary Clinton has got to be one of the more radioactive candidates in presidential campaign history. Some Democrats are finally beginning to hear the alarms going off:
She thought she would waltz to the nomination, but results in New Hampshire show she hasn't even won the majority of women, which has to be dismaying for her, since she bases most of her "appeal" on being the first woman president:
Yet there is some question about just how effective her husband's support on that issue really is: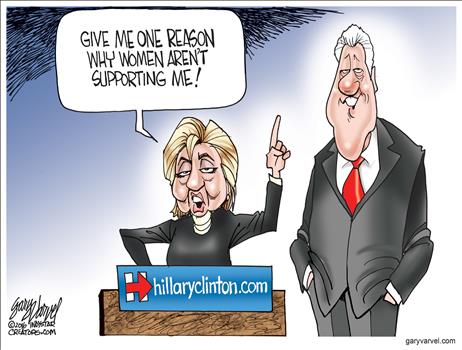 Meanwhile, Bernie Sanders has surprised everyone with his appeal, which comes down to one thing only:
Despite his appeal to pure-bred socialists like himself, Sanders realizes he needs to reach out to voters who might not ordinarily support him. So where does he go to win them over? To that champion of uprightness and integrity, Al Sharpton: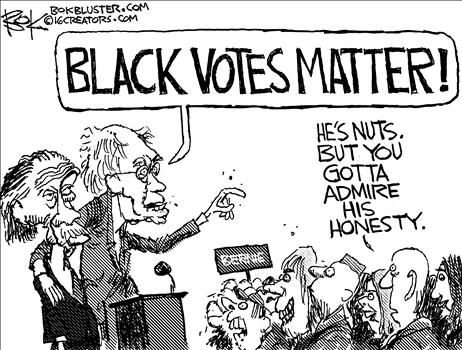 Even though Sanders swamped Clinton in New Hampshire by 22 percentage points, they got the same number of delegates, thanks to Democrat party rules that include "super delegates" who can choose whomever they want. Sounds fair, doesn't it?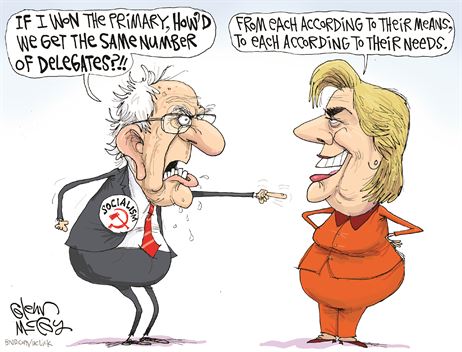 That would be Sanders's philosophy coming back to bite him. Yet, despite how the game may be rigged for her, Hillary isn't taking any chances. Perhaps she will unveil another campaign revamp. Hillary 4.0?
On the Republican side, South Carolina may be Jeb Bush's last gasp; that's why he has brought in the former president to campaign by his side. Will it help?
And Donald Trump keeps being Donald Trump, which is a problem in itself. His use of insults, vulgarities, threats of lawsuits, and claims of being cheated are what seem to dominate his campaign. Don't go looking for any real substance there; you're just supposed to feel his anger and jump on board his train wreck.
For what it's worth, he's pledged to stop using curse words and obscenities publicly.
For the record, I'm not impressed.