I've spent more time analyzing the Republican field than the Democrat. Of course, one reason is that there's really no "field" on the Democrat side, but it has become more interesting. This was supposed to be a Hillary coronation, but it hasn't quite worked out the way she expected.
I admit I never thought Bernie Sanders would get any traction anywhere. Maybe I was living in a dream world where I never imagined that even in the Democrat party an outspoken socialist would be a threat to Queen Hillary. Keep in mind that Sanders has not run as a Democrat for many years; he has preferred the title of "independent."
Yet here he is as a possible nominee in a party he eschewed. One thing you can say for him is that he is consistent: as an avowed socialist, he is promising the sky—free this, free that, free everything: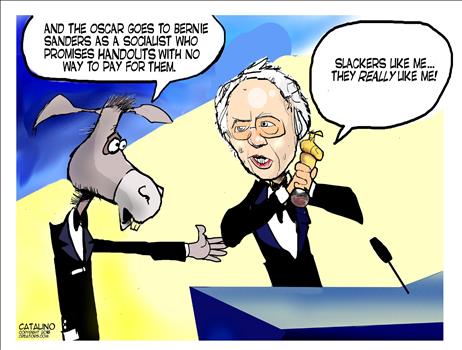 The little secret that his followers don't understand of course is that nothing is free; somebody is going to pay for all of that, and that somebody is the rest of us who aren't getting those freebies.
Hillary, realizing the threat, has become even more outspoken as a progressive. Those who know her (and the party as a whole) aren't surprised by this; she's always been a progressive but hasn't been quite this open about it for fear of losing votes. Now, in a tight race, she feels she has to pull out all the stops.
What all of her rhetoric about the evils of Wall Street hides is just how tied in to Wall Street she is. Where does she receive much of her financial support? Reports show exactly where: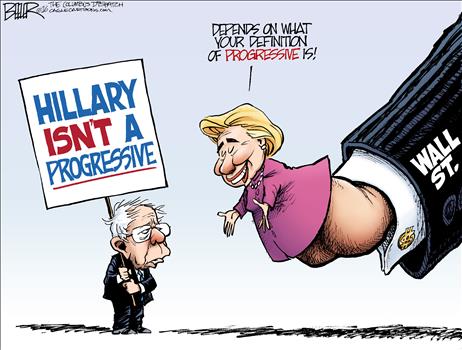 Why the Sanders surge? Could this have anything to do with it?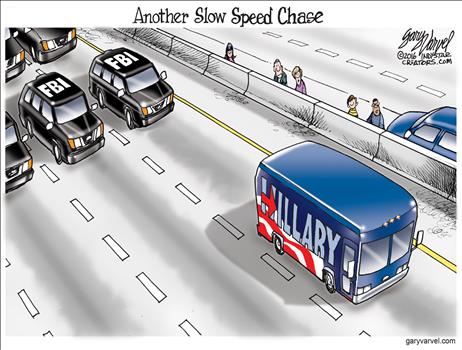 I freely admit I would love to see Hillary (and Bill) finally get what they deserve. The FBI seems poised to recommend indictment. If the Obama Justice Department—a misnomer if ever there was one—declines to prosecute, she could still get the nomination. With that hanging over her, she should be easier to beat. If Sanders gets the nomination, America would have finally bottomed out if he is elected, but I believe he would be even easier to overcome.
The key now is whether Republicans are wise in their selection of a nominee or whether instead they will turn to Donald Trump. A Trump-Clinton or a Trump-Sanders race would be the worst of all possible scenarios because no matter who wins, the nation would lose.