I suppose by now most of my regular readers are already conversant with the controversy at Wheaton College over tenured political science professor Larycia Hawkins. This erupted while I was on my Christmas sabbatical so I've not written anything about it yet.
Today I believe it is time to share what I think, not because I am the final word on it but simply because I'm so committed to Christian higher education that a turmoil like this affects the realm in which I minister and work.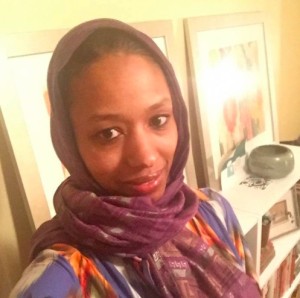 Let's review briefly what this controversy involves.
Larycia Hawkins, as you can see in the photo here, decided to wear the Muslim hijab as a statement of solidarity with her Muslim neighbors and/or friends.
But she didn't stop there.
Hawkins also made a statement to the effect that both Christians and Muslims are people of the book (assuming she means the Bible) and worship the same God.
Hence the controversy.
Wheaton, an evangelical institution, suspended her temporarily while starting the process for her to explain her position more carefully before making a judgment on her future with the college. The result of that investigation has now led Wheaton to recommend her termination as a professor. That recommendation must now go through the rest of the process before it is finalized.
Is this fair? What should we think about Hawkins and this episode?
First, I stand solidly in the camp that says Christians and Muslims definitely do not worship the same God. Neither do I believe Muslims are followers of the Bible. Just because they trace their ancestry back to the patriarch Abraham, that is not sufficient. The Koran is not the Bible. Mohammad is not Jesus. The place of Jesus in Islam is subordinate; He is not considered the true Son of God who died on the cross for the forgiveness of our sins.
The fact that there is any controversy at all about these points sheds light on the sad state of modern evangelicalism.
Further, Hawkins sought out the Council on American-Islamic Relations (CAIR) for guidance on wearing the hijab. That organization has been linked to radical jihadism while simultaneously putting on an appearance of even-handedness and fairness. It is one of the most deceptive organizations operating in our country with respect to what it actually promotes.
That she would seek out CAIR says a lot to me about her views. Reports now also show that she has been questioned previously three times with regard to her Christian orthodoxy:
She wrote an academic paper on black liberation theology that seemed to endorse Marxism;
She was at a party associated with Chicago's Gay Pride Parade;
She has challenged the college's Biblical stance on sexuality.
Rather than perceiving her as a persecuted individual, I think these incidents reveal Hawkins as someone outside the mainstream of Christian belief. Wheaton has every right to terminate someone with her views, given the college's statement of faith.
Let's be clear: either a Christian college stands by its statement of faith or it should surrender its identity as Christian.
What's more troubling to me, though, is that Hawkins appears to have rather widespread support at Wheaton, by faculty, students, and alumni. If true, what does this say about the solidity of its Christian witness?
Why was Hawkins hired in the first place? Was there no indication of her views at that time? Or, more disturbing, are her views accepted and/or commonplace in the political science department?
Why would so many students support her, given her deviations from orthodoxy? Is this an indication of what they are being taught by the majority of the faculty? Is the statement of faith merely window dressing for parents thinking they are sending their children to a bastion of Christian fundamentals (which is not identical with fundamentalism as a movement)?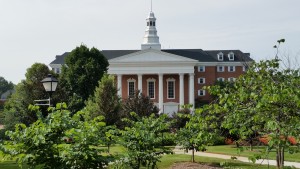 I have no animus toward Wheaton. When I did some research there last year, I was treated well by those at the Billy Graham Center and at the Marion E. Wade Center. Rather than an animus, I have a special place in my heart for such memories and the help I received.
My concern is simply that Christians be Christian, and that they make a strong witness to the world as to what that means. Accepting ideas that blend Christianity and Islam, that promote an anti-Christian Marxist philosophy, or that dismiss Biblical doctrines on sexuality are an attempt to undermine clear Christian teaching.
I've been concerned about this trend for a long time. The Council of Christian Colleges and Universities (CCCU) claims to represent conservative Christian institutions of higher learning, yet when two of its member colleges decided homosexual marriage was acceptable, there was not an immediate dismissal of those colleges from membership. They were relegated to a lower status in the organization, but apparently continue to have ties to it.
Evangelicals are sending an unclear message to the world. Well, maybe that's not quite accurate. Perhaps the message is clear after all: we no longer take Biblical truth seriously.
I hope I'm wrong. You can be sure I'll be following developments very carefully.