Islamic terrorism. Donald Trump. Refugees. Immigration. Lost in the headlines is the ongoing Hillary Clinton saga, but I'm here to remind you all about her and her character.
For instance, did you know that more classified e-mails were released lately. You know, the ones she said she never sent from her private e-mail server? Last count? I think it's about 1,000. But who cares? That's old news, right?
I seem to remember a president who had to resign from the office for an offense far less serious than this:
We also now know, from one of those released e-mails, that the military actually was ready to go to the aid of those under siege in Benghazi but never got permission from the Hillary-led State Department. She failed to send help when it could have saved lives.
There are also all those whoppers she has told over time. Here's a pretty good summary: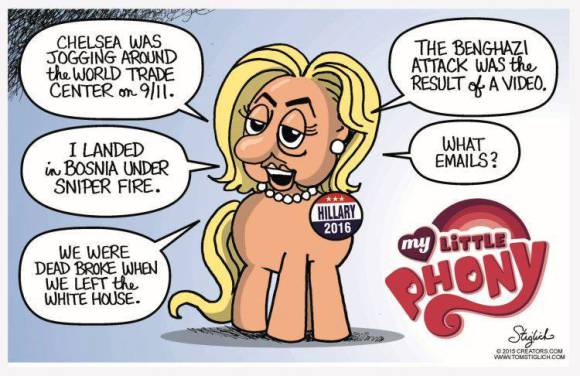 Yet, incredibly, there is no real alternative in the Democrat field (not that I'd vote for any of them, given the party's stance on moral issues). What would it take to get Democrats to reconsider?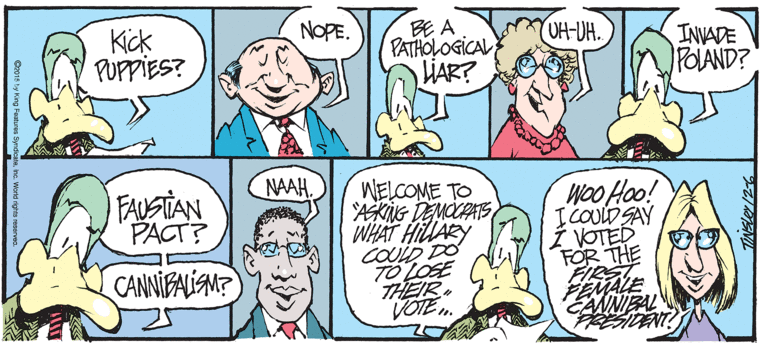 I believe that's a pretty accurate assessment of how things stand at the moment. I grieve for our nation.