Well, I'm sure glad President Obama spoke to the American people the other night and assured us he is on the job against Islamic terrorism. He was quite direct in how he was adjusting his strategy to deal with this issue: no adjustment necessary.
So what did you hear if you watched his little speech? Probably the same thing most of us heard.
What we did learn, though, is that Americans can't be trusted with guns and that more gun control laws will stop terrorism. Can't wait to see how that works, can you?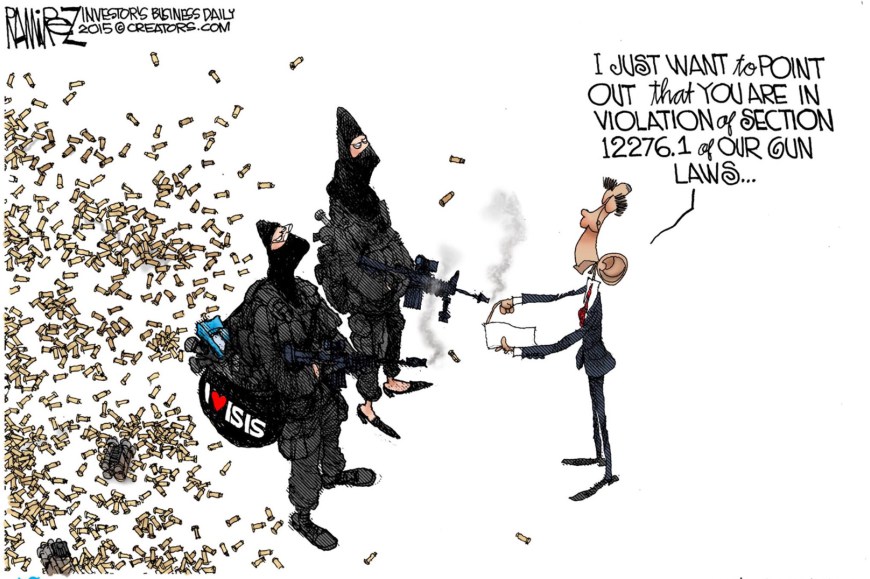 We also received a scolding on our attitudes toward Muslims, which seems to be the greatest threat now to the nation, in his estimation. I guess it's all those "hate crimes" committed against Muslims ever since 9/11. We're just so intolerant that all Muslims now feel threatened by our hostility toward them.
Right. All the crime statistics say otherwise. Most of the catalogued hate crimes are against Jews, not Muslims, and from my perspective, it's the Christians who are now in the crosshairs, especially from this administration.
Do you ever wonder how Obama would have responded if he had been president and 9/11 occurred on his watch?
We could also project him back into another massive historical attack, one that we commemorated just a few days ago. In fact, some cartoonists have done just that. Here's their perspective: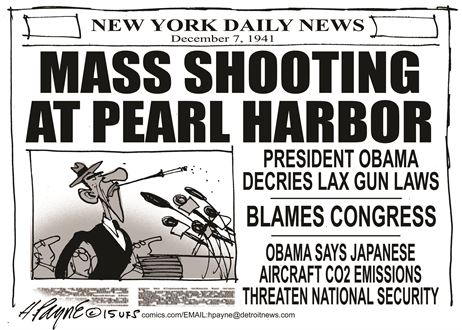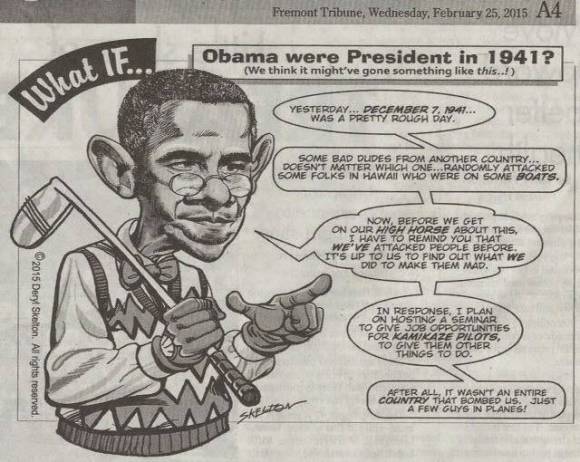 The greatest external threat to America is Islamic jihadism. The greatest internal threat resides at 1600 Pennsylvania Ave. in Washington, DC.