Some random thoughts today about the recent highlights of the Obama administration.
The Iran deal looks like it's going through. This is the latest in a long line of great deals brokered by this president: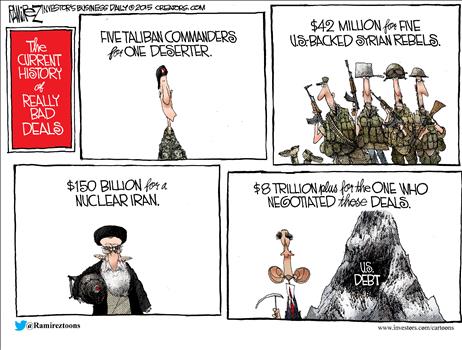 Our president's dubious accomplishments have spanned both the foreign and domestic realms, as the above cartoon shows. The economy has been moribund for his entire tenure in office, with a falling unemployment rate masking the fact that the labor force participation is at its lowest ebb in decades. More Americans than ever are on food stamps, etc. While a president's policies need to have time to work, one can be excused for wondering why 6+ years hasn't caused a turnaround.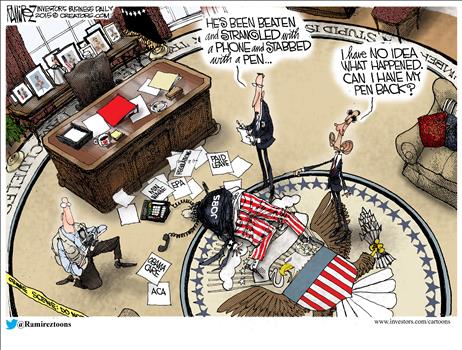 Then there's this: fifty intelligence analysts have officially complained that their intelligence briefings have been altered by someone somewhere in the administration. While they have been brutally honest in detailing the rise of ISIS and other threats, the White House has been downplaying those threats all along. Again, one might be excused for wondering how that could happen without the approval of the man at the top: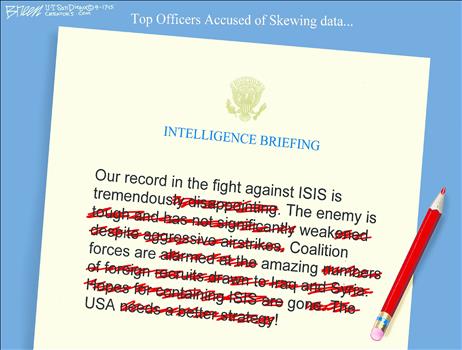 Then there's the other side of Washington dysfunction:
If only things would change in Congress, there might be more confidence in the federal government. Even if Obama resists Republican efforts to reverse course, the public would be better informed as to the true nature of the problems we face.