Today is another 9/11, potentially worse than the one we experienced in 2001. What do I mean? As I write this, no one has yet died in a massive terrorist attack. We fervently hope the day will pass with no repeat of that horrific act.
Yet yesterday, on the eve of this new 9/11, the United States Senate, in effect, voted to give $150 billion and a clear path to the development of nuclear weapons to the world's most aggressive terrorist state.
By doing so, we may be ushering in a future 9/11 that will make the one in 2001 pale in comparison.
Acceptance of this Iran deal never should have happened. Republicans started us down the wrong path when they passed a bill that didn't call for the deal to be handled as a treaty, as the Constitution clearly specifies it should be. If they had stayed true to our founding document, it would have taken 67 senators to allow the deal to be ratified.
Instead, they accepted the Obama administration's ground rule that it wasn't a treaty, and that it would now take 60 senators to stop it and then 67 to override the president's veto. They did everything backwards, thereby assuring Obama would get his way.
So the Democrats, who have overwhelmingly lined up with Obama, simply had to filibuster the bill, which they did effectively, and the Republican leadership couldn't muster the 60 votes needed to move to a vote on the measure.
Despite a personal plea from Benjamin Netanyahu and the prescient warnings of many that this will lead to all-out nuclear weapons development, not only by Iran, but by other nations in the Middle East, Democrats put the interest of their party ahead of the national security of the United States.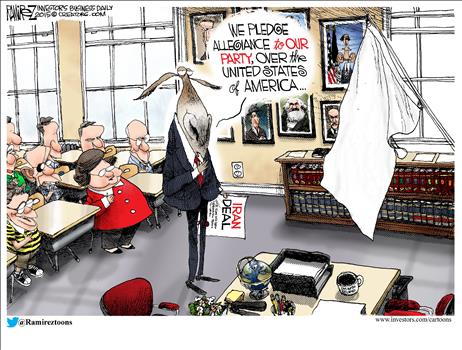 Money will now flow to the Iranian terrorist regime, which, by the terms of this agreement, will now do its own inspections of its nuclear program, a provision that reaches a new low in diplomacy: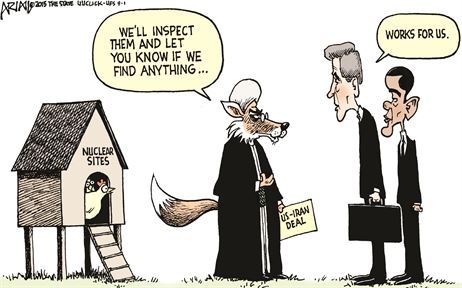 This is Obama's Neville Chamberlain moment, as he declares peace in our time and the Iranians prepare to start the countdown to Armageddon:
But all that matters to our president is his so-called legacy. He believes he now has attained the prestige of a visionary world leader. He wanted a historic document. Well, it's historic, to be sure. It's the end product of all his failed policies toward terrorism.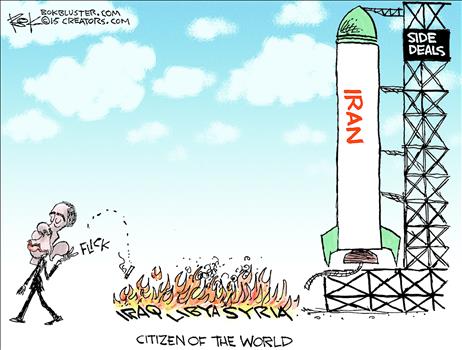 I'm always cautious about using Biblical prophecy as a lens through which to see every political action. In my lifetime, there have been many individuals that some have called the Antichrist—Henry Kissinger and Mikhail Gorbachev, to name just two. All such pronouncements eventually cause embarrassment when their foolishness is exposed.
There's also much ambiguity and disagreement about how to interpret the book of Revelation, so I hold back from being definitive about some act being the harbinger of the end times.
But if any development might be called the next step toward the end of all things, we may have just witnessed it.