The Clinton e-mail saga began with a straight denial of having done anything wrong and the assertion that she had turned over everything that needed to be turned over to the State Department (where all the e-mails should have resided in the first place). That was supposed to settle everything. Why? Because she said so.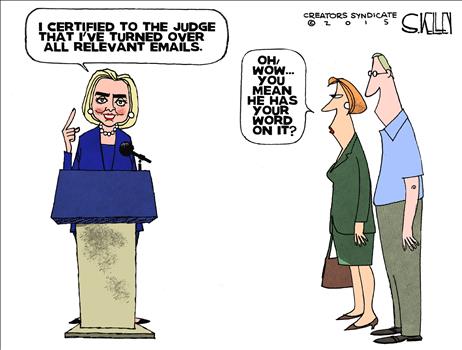 It turned out that even some of what Hillary turned over were top secret documents that never should have been on a private server. This also made the lie of her assurance that no confidential information was ever in any of those e-mails.
Then came the order that she had to turn over the server itself to the government. She stalled. There was even talk of her subordinates planning to wipe their e-mail accounts clean. In other words, it didn't matter to her that a judge said she had to obey the law.
The pressure mounted and she finally had no choice, but it wasn't easy for her.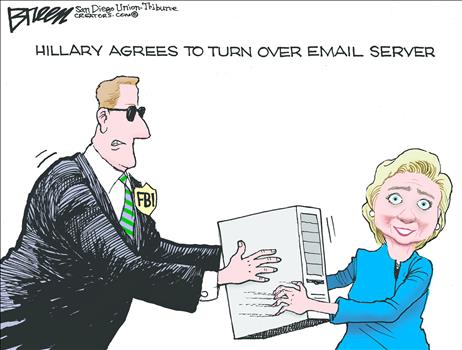 But given her history—anyone remember Whitewater, Filegate, etc.?—how can we be sure of the integrity of what she ultimately was forced to give up? In what shape is this server now?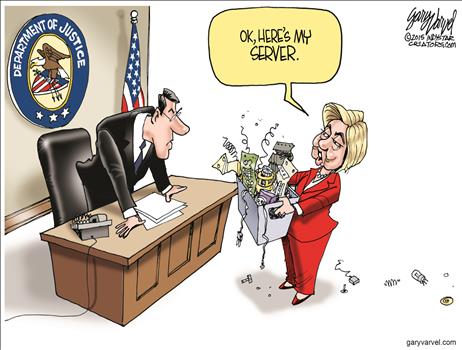 Her candidacy is now sinking fast, despite her protestations to the contrary:
What's that cliché about chickens and roosting?
It's otherwise known as a principle of sowing and reaping.
President Hillary Clinton? How could we possibly do that now? As Democrats jump the bad ship Hillary, where can they turn?
Republicans can only hope for such a blessing.